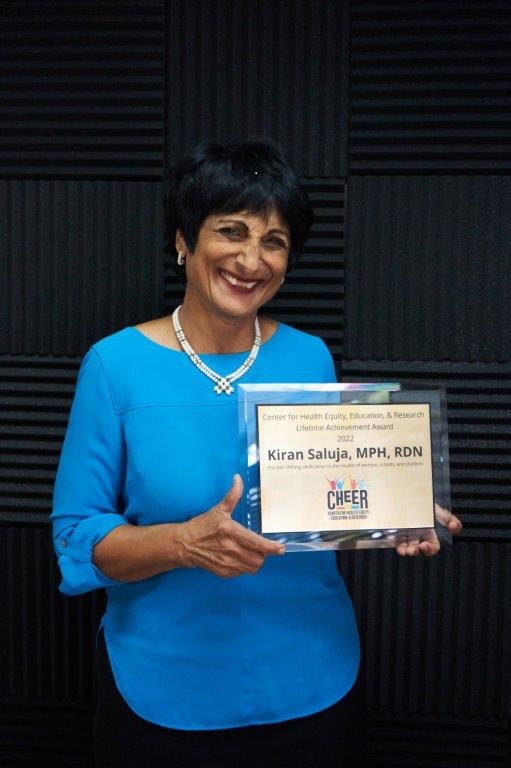 CHEER LIFETIME ACHIEVEMENT AWARD 2022:
KIRAN SALUJA
CHEER presents the 2022 Lifetime Achievement Award to Kiran Saluja, MPH, RDN. Kiran serves as Executive Director of PHFE WIC (Special Supplementation Nutrition Program for Women, Infants and Children), a program of Heluna Health.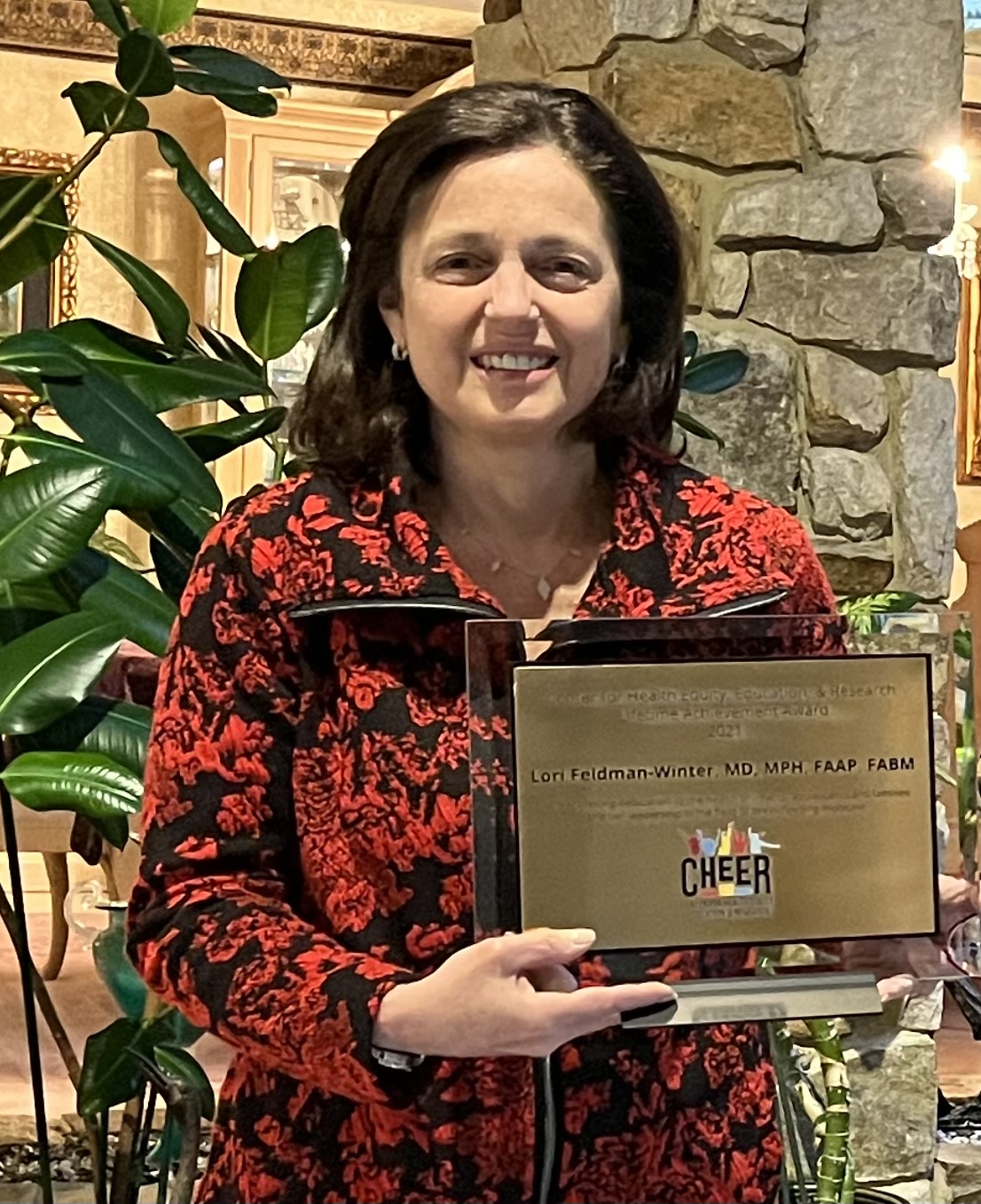 CHEER LIFETIME ACHIEVEMENT AWARD 2021:
LORI FELDMAN-WINTER
CHEER is honored to present the 2021 Lifetime Achievement Award to Lori-Feldman-Winter, MD, MPH, FAAP, FABM. Lori is a pediatrician, specialist in adolescent medicine, and a pioneer in the field of breastfeeding medicine.
PREVIOUS LIFETIME ACHIEVEMENT AWARDS