CHEER CHAMPION OF THE WEEK: ZAKELIN CHATZIKYRIAKOU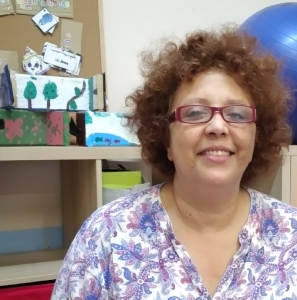 This week we celebrate Zakelin Chatzikyriakou, an Arabic culture interpreter at SolidarityNow, with a degree in Chemistry from the University of Crete. She has made several contributions to child protection, and women empowerment and protection camps in Greece. Zakelin previously worked with International Rescue Committee and for the department of chemotherapy as a laboratory manufacturer at a public hospital in Athens.
She appreciates the little things in life and enjoys helping others in need. Zakelin likes spending time with her colleagues and friends. Her diverse background allows her to connect with and support people from different cultures. She also volunteers as an Arabic tutor for non-native language speakers.
We are so thankful for Zakelin's international efforts and dedication!