CHEER CHAMPION OF THE WEEK: WHITNEY DULA!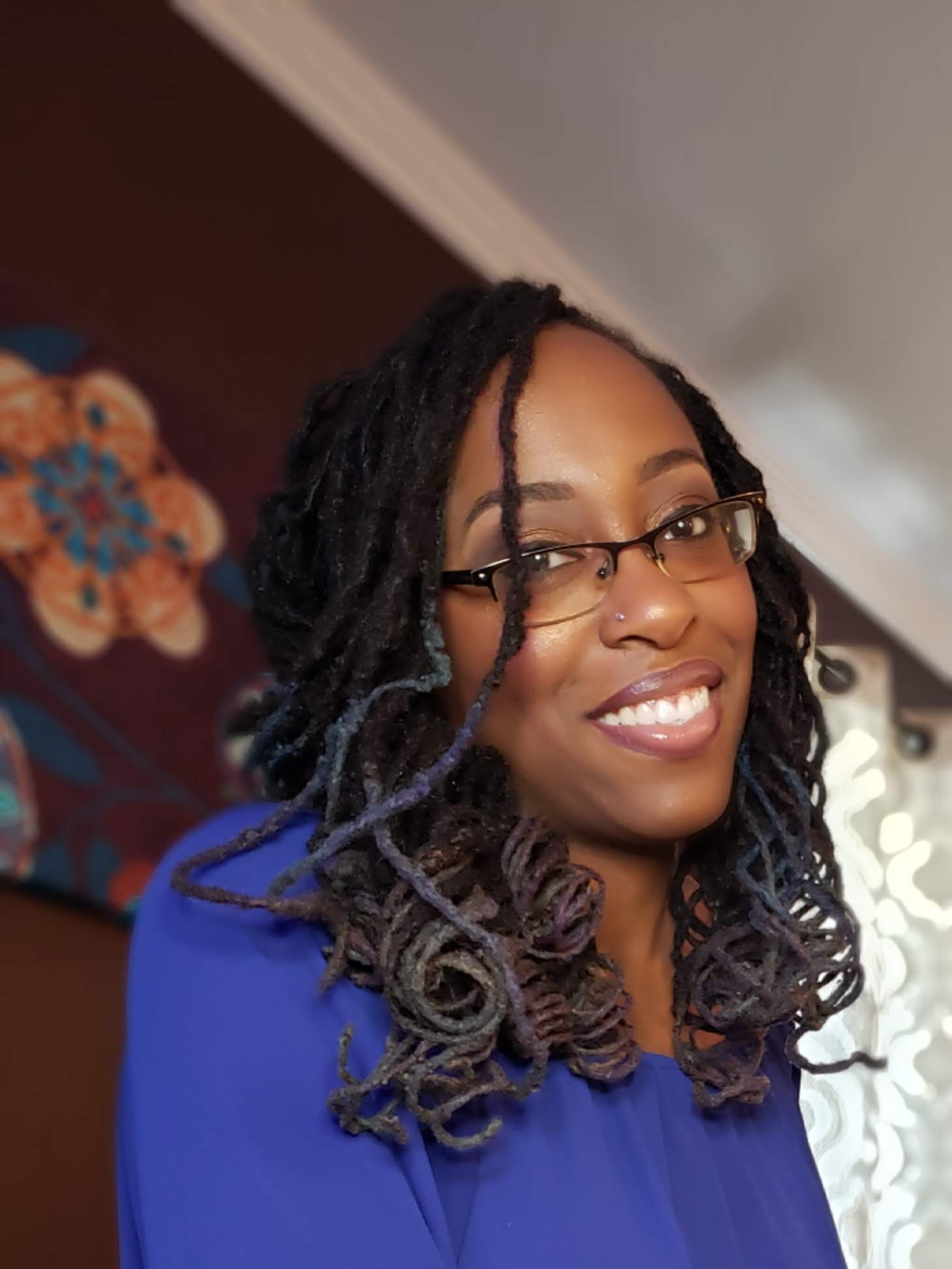 Whitney Dula, BS, CBS, is a lactation counselor at Babies Born Healthy Montgomery County (MD), lead breastfeeding specialist at the Mama's Dula, and president of the Maryland Breastfeeding Coalition. She was nominated by Jasmine Esmay, BSN, RNC-OB, IBCLC, who described Whitney as a "tireless advocate for breastfeeding equality and equity" and a "perfect example of how to enact real positive change in the breastfeeding world."
Whitney started her lactation support journey as a first-time mom having to overcome an undiagnosed tongue-tie, slow weight gain, and latching challenges. When she noticed a lack of lactation providers of color in her immediate area, Whitney committed to finding and creating more lactation providers of color, providing breast/chestfeeding education, and advocating for perinatal mental health in the Black community. She shared some of her work and the changes that have occurred during the pandemic with us:
"The Babies Born Healthy Program aims to provide access to breastfeeding support for families, that otherwise may not receive it, by means of their home, office, and now telehealth visits. With the pandemic we had to temporarily suspend in- person care; and while we saw a huge increase in overall program participation via Zoom support groups, getting clients to utilize other virtual services proved a bit more difficult due in part to things like limited tech resources, the stress of "pandemic parenting", virtual school, etc," Whitney shared. "On the advocacy side of things our breastfeeding coalition's core group has been extremely active and we've been able to tackle some really key issues in our community and lend our voice to more nationwide legislation, like the PUMP Act and increased funding for breastfeeding support."
Whitney also described her passion for her work with families and her role in seeing them come into their own. "It could be the first time a parent pumps and gets a good amount, or when we finally achieve a pain-free latch, or even the time when they consciously decide to stop. A lot of times it's just giving unbiased parenting hacks because it's not always a lactation issue, sometimes it's just life in the way," she reflects. "My goal is just to be a guide; I love it when I talk to clients or friends and see that lightbulb go off, or hearing them say "Wow, I never thought or knew that…let's try."
When asked about the theme of the just concluded Black Breastfeeding Week 2021, 'The Big Pause: Collective Rest for Collective Power,' Whitney replied "Whew. As a Black woman, I believe that rest was also part of our ancestors' wildest dreams, because they never got it. I'm often guilty of feeling like I have to "do all the things" to prove myself and just being burned out…Collective Rest ensures that we can step away to replenish, to refuel, and restore ourselves and have the stamina to keep going and keep doing this work."
Whitney is a co-creator of the Black Breastfeeding 365 initiative, United States Lactation Consultants Association (USLCA) Advisory Board Member, Certified baby wearing educator, and has been dubbed the "prenatal goddess" by some of her colleagues. She is also a wife, and mom of two beautiful girls and several plants, who enjoys DIY weekend renovation projects.
Congratulations Whitney, thank you for being a change maker and all-around breastfeeding champion!
You can learn more about Whitney's work at themamasdula.com