CHEER CHAMPION OF THE WEEK: WAYNE GENERAL HOSPITAL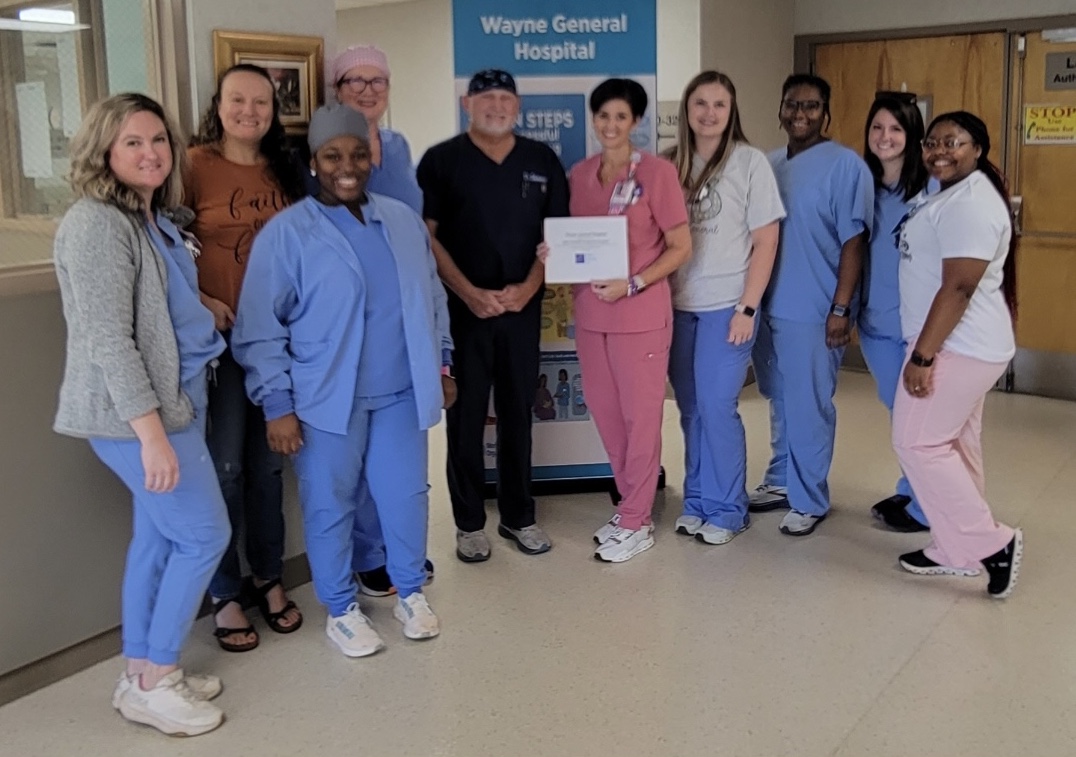 Congratulations to Wayne General Hospital, our newest CHAMPion of the Week! After eight years of dedication and teamwork, the hospital received its official Baby-Friendly designation on September 7, 2023.
Wayne General's commitment to providing quality, family-centered care has been evident since joining CHAMPS in 2017. The knowledgeable staff prioritizes breastfeeding education, providing information, resources, and support to all patients who deliver at the facility.
"Here at Wayne General Hospital, we are so excited and blessed to have finally received the Baby-Friendly®️ designation," shares Amelia Dickson-Pugh, BSN, RN, OB Nurse Manager at Wayne General. "The impact that this designation will have on our community is profound. The education, guidance, and support centered around our patients and their newborns will impact the health and wellness of our community for years to come. The benefits of breastfeeding, skin-to-skin, and rooming are truly incredible. We are so grateful to be able to share these experiences with mothers and their newborns."
CHEER is thrilled to celebrate this well-deserved achievement. We look forward to working with Wayne General on sustainability and maintenance as they continue their Baby-Friendly journey.