CHEER CHAMPION OF THE WEEK: TAWANDA LOGAN-HURT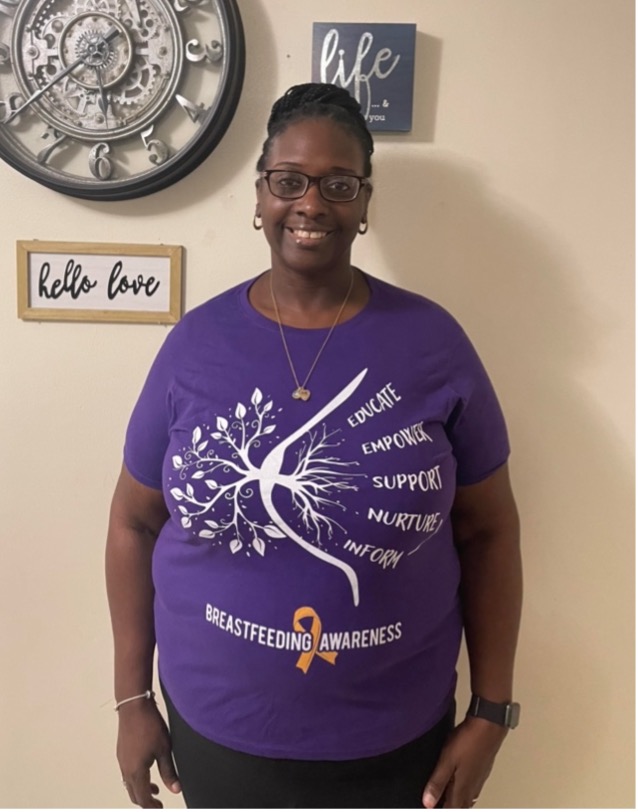 This week, we celebrate Tawanda Logan-Hurt who is a Public Health Program Specialist Team Lead and Mississippi State Department of Health (MSDH) District Breastfeeding Coordinator, BSW, CLC, IBCLC. Tawanda is associated with Mississippi Baby Cafe USA as State Coordinator, Delta Baby Cafe as Lead Facilitator, Mississippi Breastfeeding Coalition (MSBFC), and Delta Breastfeeding Coalition.  
"I have worked at the Mississippi State Department of Health for 17 years as a Breastfeeding Coordinator. I always say my children got me my job because I was picking up my WIC package and was offered the job as the Breastfeeding Coordinator. My personal breastfeeding journey inspired me to get into the breastfeeding field. I wanted to learn as much as possible to help others in ways I lacked help and knowledge during my breastfeeding journey."  
Tawanda enjoys learning as much as possible about the breastfeeding field so she can educate other professionals and families. She loves to hear success stories from others going through their breastfeeding journey after attending educational sessions by breastfeeding staff and putting what they learned into action.