CHEER CHAMPION OF THE WEEK: STEPHANNE RUPNICKI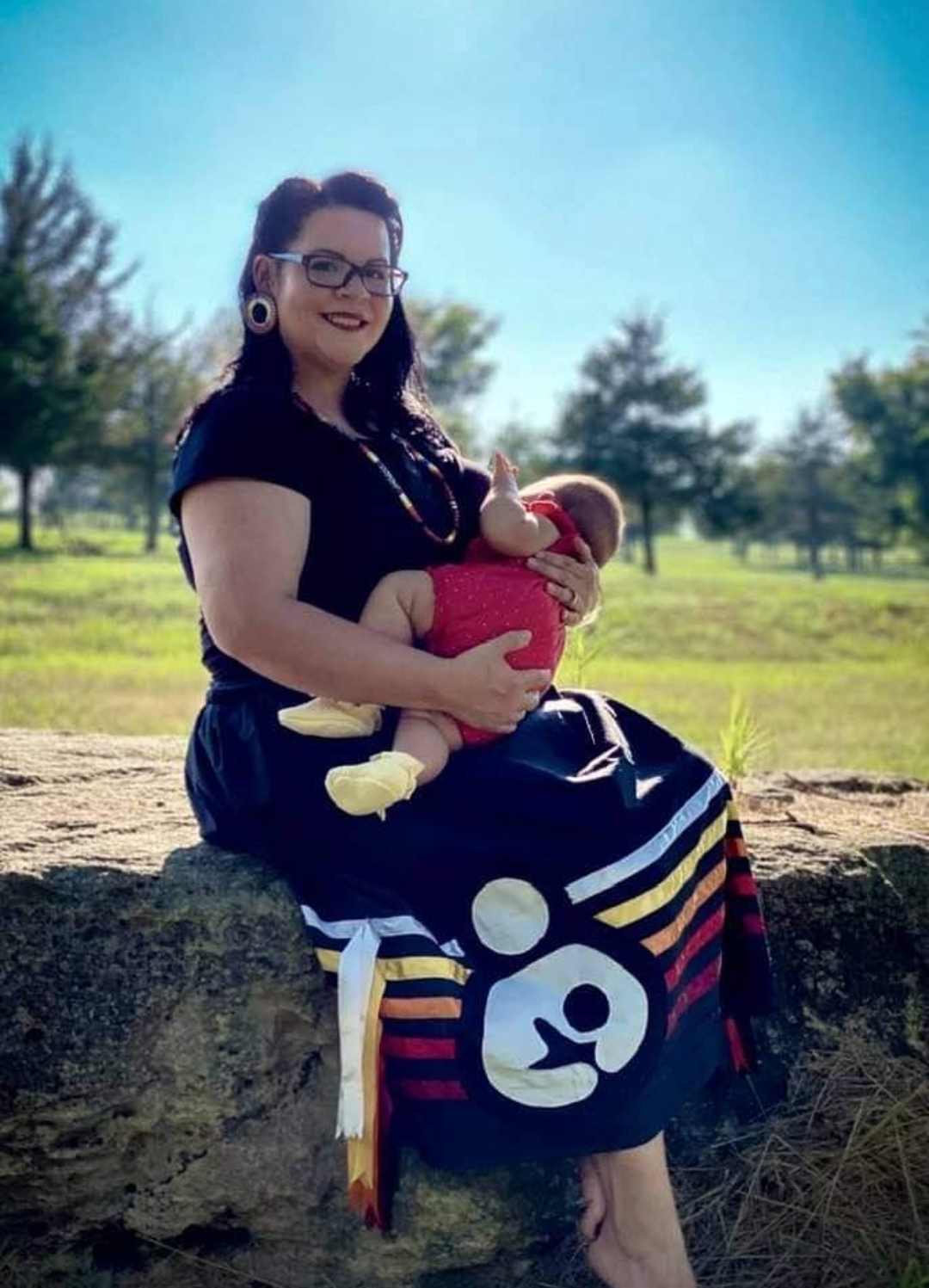 Stephanne R. Rupnicki, CLC, is a recognized member of the Kickapoo tribe of Kansas and a mother of six residing on the Prairie Band Potawatomi Reservation. Her enthusiasm and passion for breastfeeding are evident: Stephanne is co-founder of the Prairie Band Potawatomi Nation Breastfeeding Coalition, serves in leadership positions on the Kansas Breastfeeding Coalition Board of Directors and United States Breastfeeding Committee, and provides support and services to local families as a Breastfeeding Peer Counselor and Certified Lactation Counselor.
Stephanne's work with breastfeeding began after becoming a mother. After struggling to breastfeed her first two babies, she was able to successfully exclusively breastfeed her third child with support from a non-indigenous WIC Breastfeeding Peer Counselor. Stephanne wanted breastfeeding families in her community to experience similar support with self-identified indigenous breastfeeding peer counselors. She co-founded the Prairie Band Potawatomi Nation Breastfeeding Coalition in collaboration with Kansas Breastfeeding Coalition and the Prairie Band Potawatomi Nation Health Clinic, and has supported over 125 breastfeeding parents in the past five years!
"Maternal Health is important to me because if our women, our mothers, aren't being properly taken care of and respected, our future generations are at stake. It is pivotal that we start the process of hearing and listening to our women's voices now so that it becomes the standard," shares Stephanne.
"Human milk is medicine. It's our first Indigenous food, it's what jump-starts a healthy life. It's important that our babies receive this. It's important that our communities see it, hear about it, and have access to support for it!"
Stephanne's work to support Indigenous families, increase visibility, and normalize breastfeeding among Indigenous communities is inspiring. This Indigenous Milk Medicine Week, CHEER is honored to recognize her as our CHAMPion!