CHEER CHAMPION OF THE WEEK: MARIAM TUMA!
Mariam Tuma, MSc, is a Casework Coordinator for the British Red Cross Refugee Support and former Programme Manager at CHEERing. The CHEERing team has nominated her for her contributions to the team and her efforts to ensure a successful COVID response during the lockdowns last year.
"Working with Mariam created the motivation and momentum for us as a team – and especially for me. Her support and friendship pushed me to expand beyond my comfort zone and changed the way I worked with people…" – Airinie Azhar, MPH, National Director, CHEERing
Mariam first began volunteering at train stations in Vienna and working with asylum seekers and refugees at the start of the ongoing "refugee crisis" 6 years ago. Soon, Mariam took on a role as manager of Zaatar's Orange House, a project that provides classes, activities, and a communal environment for refugees and asylum seekers in Central Athens. Through this work, she became involved with CHEERing, where she served as programme manager for a year.
"My overall experience at CHEERing was great! I got to see how the organization grew and adapted to the needs of the population it aimed to serve. It was really eye-opening to see the different ways we could continue to provide aid despite the pandemic and lockdown measures…CHEERing truly developed my knowledge in the public health field and provided me with a range of skills that have helped me in my current role."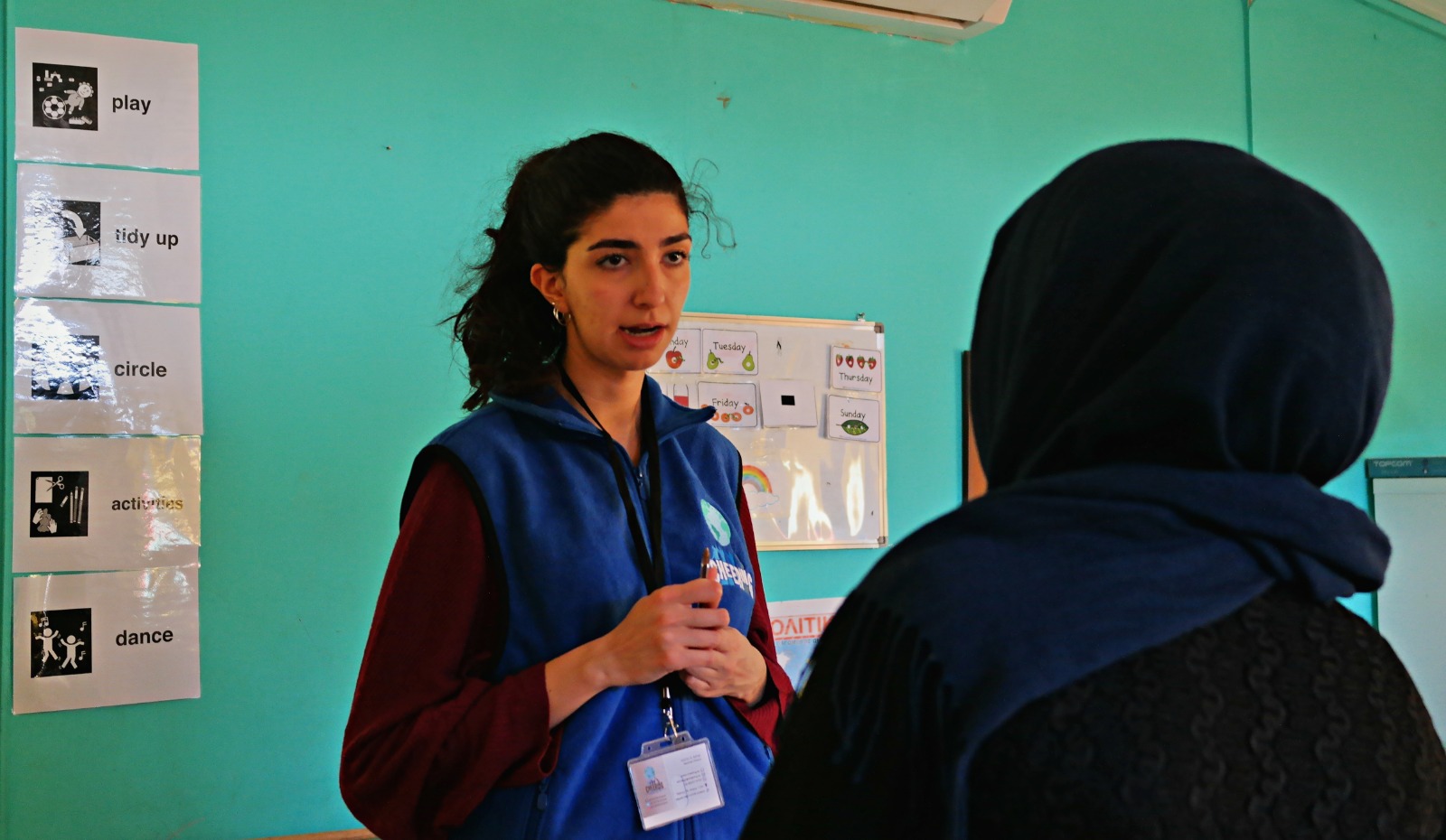 At CHEERing, Mariam was involved in content design, project monitoring, procedure implementation, and grant application writing; experiences that she now utilizes in her casework with women at the British Red Cross. "The skills I got at CHEERing have really developed my confidence and capacity for independent work. CHEERing also encouraged empathy, understanding, empowerment, and boundaries, which have helped me, especially with my complex cases, here in Glasgow" she shared.
Originally from Iraq, Mariam is multilingual in Arabic, English, and German. She is a global citizen who enjoys reading, writing, learning, and advocacy work.
Congratulations Mariam, we thank you for your dedication and service to refugee and displaced communities!
Learn more and support CHEERing at https://cheering.eu/