CHEER CHAMPION OF THE WEEK: MAGNOLIA REGIONAL HEALTH CENTER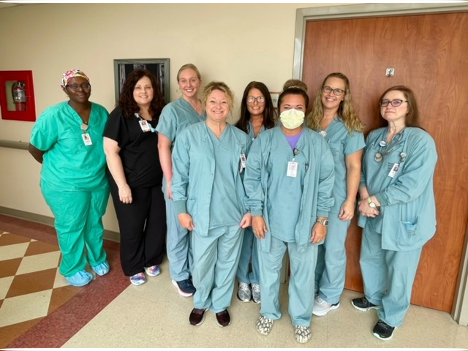 Congratulations to this week's CHAMPion of the Week, Magnolia Regional Health Center, for achieving the highly prestigious international Baby-Friendly designation! Magnolia Regional Health Center began its Baby-Friendly journey in 2016 and was designated on July 29th, 2022. MRHC faced multiple challenges on its path, including delays caused by the pandemic, and the staff having to learn more family-centered ways. for baby and mother care. However, they overcame these hurdles by staying consistent, supporting each other, and educating their staff on the benefits of caring for their patients in this new way.
"I feel like the parents are happier that their newborn stays with them the whole time as opposed to back and forth to the nursery for provider rounds and tests that can be done in the room," says Sabrina Moore, Clinical Director at Magnolia Regional Health Center.
MRHC is focused on increasing exclusivity rates, maintaining its progress, and the ability to re-designate.
Congratulations on your achievements and thank you for all the incredible work you do!