CHEER CHAMPION OF THE WEEK: LAURA CAUSEY, TERA GIVENS, & RACHEL GALDINO!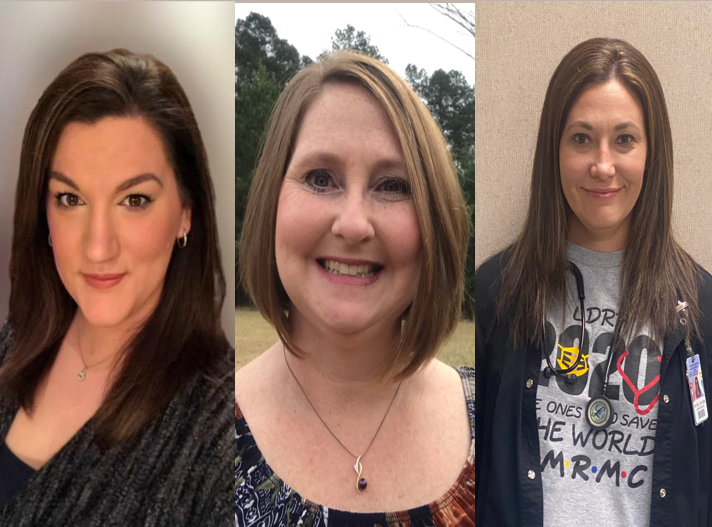 This week, we would like to recognize Laura Causey, Tera Givens, and Rachel Galdino for their enthusiasm in motivating and educating mothers about breastfeeding! Laura, Tera, and Rachel are nurses at Southwest Mississippi Regional Medical Center (SMRMC) where they have emerged winners of their unit's friendly competition to motivate nursing staff and increase breastfeeding initiation and exclusivity rates.
The recognition program was initiated by their unit nurse manager, Kim Pace (RN), during the second wave of the COVID pandemic in July 2020. It has since helped motivate nurses by recognizing the nurse(s) who successfully encourage and support the most moms to initiate breastfeeding for the first time during skin-to-skin (STS). At the end of each month, the nurse with the most points is rewarded with nice gifts and social media recognition. "It is exciting to see Laura, Tera, and Rachel's enthusiasm when they are able to gently persuade and graciously assist a reluctant mother to breastfeed for the first time," shared Angela Parker, Lactation Director at SMRMC.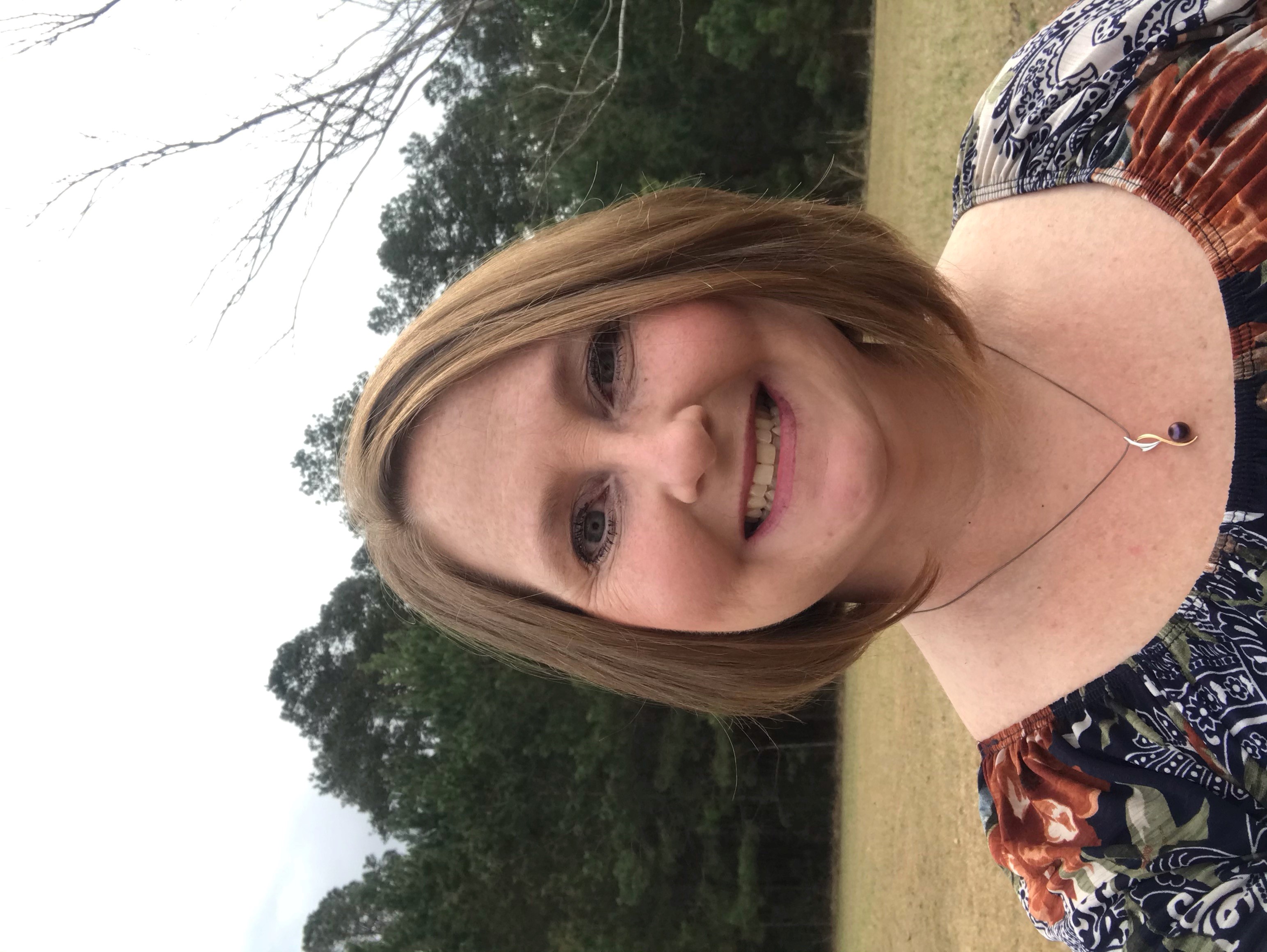 Laura Causey RN, has won the recognition program multiple times for getting the most moms to breastfeed during their hospital stay. In her role as an LDRP Registered Nurse, Laura discusses breastfeeding and its benefits once patients are admitted and provides lactation support throughout their hospital stay. She especially loves to discover why moms do not want to breastfeed and encourage them to try.
"I feel like I am really good at doing that [changing mom's minds] because a lot of times people just need to understand the benefits and have their questions answered and they will be open to trying to breastfeed. Some moms are just scared so they need that continuous education and encouragement."
Laura's work is motivated by her personal experience with breastfeeding "When I breastfed 20-30 years ago the support was not there…. the hands on education about proper positioning, latching on and watching for feeding cues makes all the difference," she shared. "I am thankful to be part of the breastfeeding movement. Breastfeeding can be the most rewarding experience, it's the way God intended for mother and baby to bond!"
Laura Causey has recently started her preparatory training in becoming a Certified Lactation Counselor at SMRMC.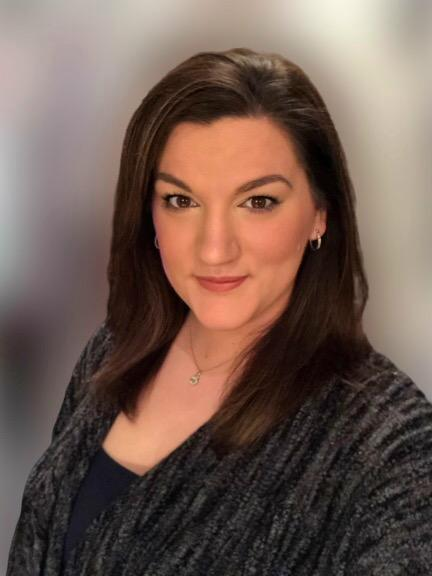 Tera Givens, RNC-OB is a Charge Nurse at SMRMC who was also nominated for encouraging moms to breastfeed and winning the recognition program. In her role as a Labor & Delivery Nurse, Tera believes in empowering women and advocating for their birth experience to be as safe and low intervention as possible. She aims to contribute towards changing the high maternal and infant mortality and morbidity rates in MS by encouraging and educating women to make healthy informed choices for themselves and their families.
"Our "friendly competition" has been a fun way to encourage comradery and improve breastfeeding initiation among mothers at the same time," Tera shared. "I was a breastfeeding mother myself, and so I have always been aware of the multitude of the benefits for mothers and infants…our recognition program was a fun way to challenge ourselves and it was a nice surprise to win. However, I love my job and helping a woman reach success in her breastfeeding journey is the real reward."
Tera is currently a graduate student at Frontier Nursing University where she is studying to become a Certified Nurse-Midwife. She is a member of the American College of Nurse-Midwives and Sigma Theta Tau.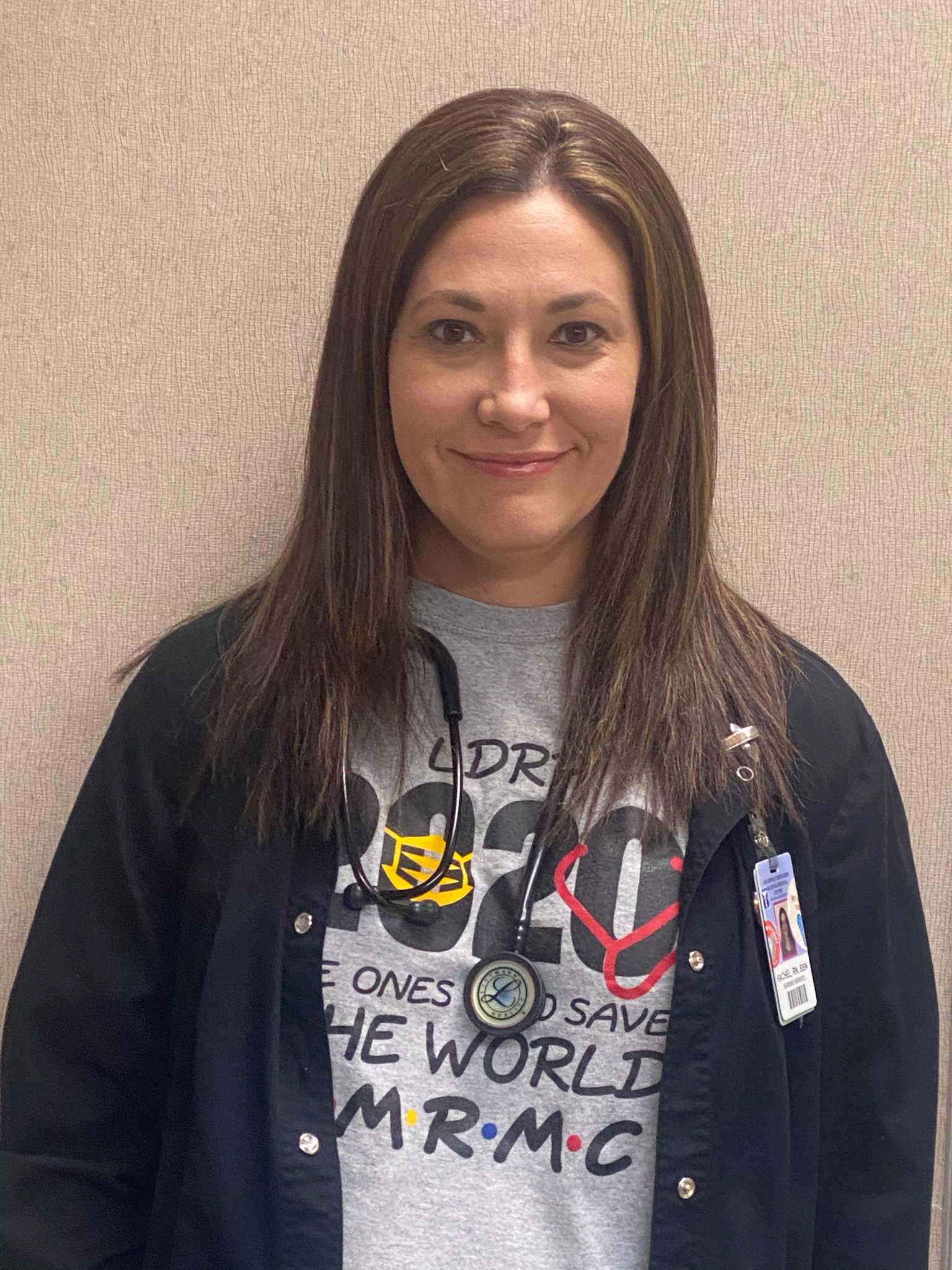 Rachel Galdino, BSN, L&D and Nursery nurse has also won the recognition program many times. Rachel supports moms in labor and helps to ensure that moms and babies have a safe hospital experience. She is passionate about making sure that her patient's needs are met and that they are well informed about BFHI practices and benefits as soon as they are admitted.
"I'm a competitive person and it's fun but I try to help moms initiate breastfeeding every time because I have three girls myself and I wish that I would have gotten that opportunity to experience Baby-Friendly care." Rachel shared. "I know that the benefits of STS are immense for baby and mom. So I initiate STS and help them with breastfeeding because I don't want other moms to wish they could have gotten that experience."
Motivated by her personal experience, Rachel is currently pursuing her Masters to become a Pediatric Nurse Practitioner. "I have a special needs child who is now 13. She got sick with encephalitis as a baby and our breastfeeding time was cut short because I did not have that support to pump and find other ways to continue breastfeeding at the time, and that was traumatic. Through my program, I want to be able to educate and equip parents in the same position to continue breastfeeding to protect their babies."
We congratulate and celebrate today's CHAMPions and the entire Labor and Delivery staff at Southwest Mississippi Regional Medical Center for being true advocates for breastfeeding!