CHEER CHAMPION OF THE WEEK: KAT & MARIAH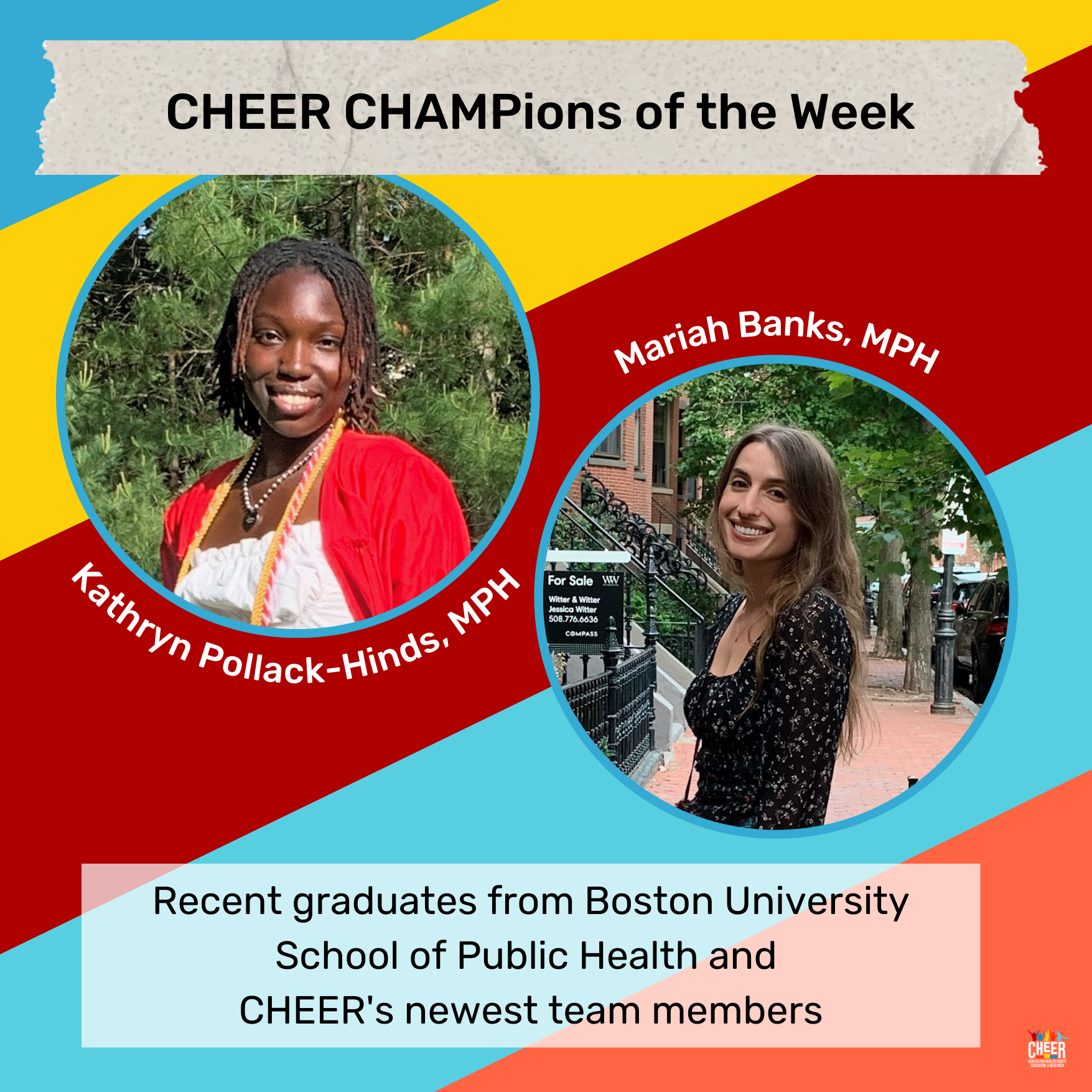 This week CHEER honors two of our own as CHAMPions. Kathryn (Kat) Pollack-Hinds and Mariah Banks graduated with their Master of Public Health degrees in May 2023 from Boston University School of Public Health and completed their student internships with CHEER. Both were promptly hired into the CHEER team thanks to their great work with us as students.
As Research Assistant II at CHEER, Kat supports the CHAMPS program, participating in hospital assessments, helping to coordinate CHAMPS' workplace breastfeeding support initiative, and supporting the Maternity Workforce Development and Staff Training program. Kat previously interned for Mattapan Food and Fitness Coalition, a nonprofit promoting food equity and health in Mattapan, MA.
Mariah joins the CHEER team as a Project Management Specialist, helping to manage the CHAMPS program and other initiatives at CHEER and CHEERing. Mariah was CHEERing's first-ever fellow, coordinating various aspects of our international partner's preventive health program with refugee mothers, children, and families. Additionally, she previously supported immigrant and refugee populations in Boston while working at the Immigrant and Refugee Health Center, and worked as a communications specialist for a nonprofit promoting environmental and community health in Latin America.
Kat and Mariah are passionate about maternal-child health and eager to apply their skills and expertise toward advancing health equity. We're thrilled to have them on the CHEER team!