CHEER CHAMPION OF THE WEEK: TUBA CITY REGIONAL HEALTH CARE CORPORATION!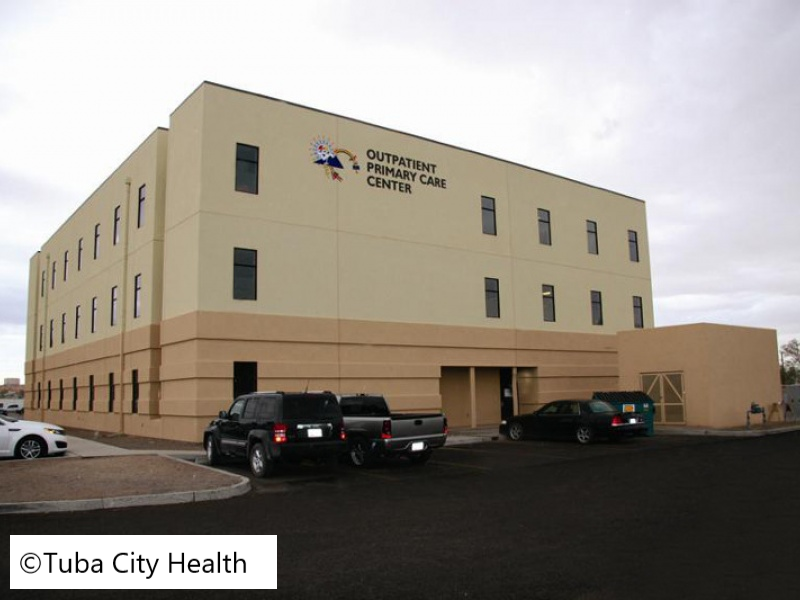 Congratulations to Tuba City Regional Health Care Corporation (TCRHCC), located in Tuba City, Arizona, for being designated Baby-Friendly on February 28, 2016! TCRHCC is a small tribal hospital located in Navajo Nation. Their Obstetrics (OB) Unit has 5 labor/delivery/recovery rooms, 3 private postpartum rooms, 2 semi-private postpartum rooms and a 2-bed level II nursery for stabilizing high-risk newborns and for special procedures. CHAMPS interviewed Amanda Heffernan, MSN, CNM, IBCLC, Certified Nurse-Midwife and Lactation Consultant at TCRHCC, who shared their Baby-Friendly journey with us.
Amanda led the Baby-Friendly Task Force at TCRHCC along with Mildred Garcia, MSN, RN, Director of Clinical Education, and Sara Jager, MD, Pediatrician and Director of the newborn nursery. Maria Lennon, MSN, CNM, IBCLC, former staff Midwife and currently per diem, kickstarted the Baby-Friendly process at TCRHCC. Diana Hu, MD, Pediatrician, and Amanda Leib, MD, Chief of OB-GYN, were other key players.



TUBA CITY REGIONAL HEALTH CARE CORPORATION OBSTETRICS UNIT STAFF MEMBERS
​Their journey began in 2012 when Maria and Mildred began educating hospital leadership and OB staff about the Baby-Friendly Hospital Initiative process and goals. In 2013, they began standardizing skin-to-skin. In 2013 and 2014, they completed their staff education requirements. In 2014, they began offering skin-to-skin in the OR for cesarean patients, which Amanda describes as "very exciting." In 2015, they focused on prenatal breastfeeding education in the clinic, and in the hospital, they focused on teaching safe formula preparation, teaching hand expression, and ensuring that as many infant procedures as possible were done at the bedside. Moving blood draws and procedures to the bedside was one of their biggest challenges. A few nurses are now experimenting with blood draws and needlesticks at the breast.
Amanda says, "We feel that the care we provide now is gentler, more family-centered, and more evidence-based than ever before. We can offer patients a clinically excellent birth and postpartum experience, while maintaining a kind, human touch…We are a small tribal hospital operating in a very rural area with a limited budget. If we can do it, you can do it!"