CHEER CHAMPION OF THE WEEK: HAMIDEH HOSSEINI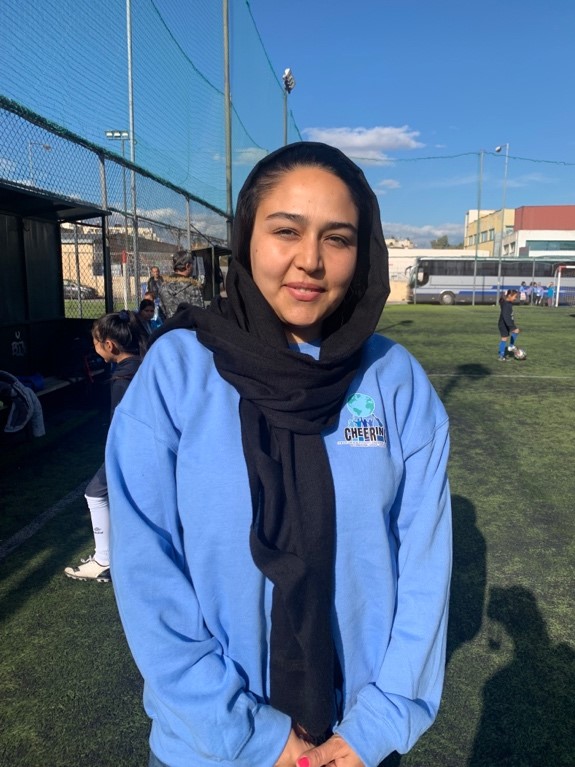 Football (soccer) coach, teacher's aide, and super-mom: Hamideh Hosseini is CHEER's CHAMPion of the Week! Hamideh joined our international team after bringing her children and other young refugees to CHEERing's Football Club training. Shortly after that first practice, Hamideh began assisting coaches on the field, helping at our cooking and nutrition classes, and providing supervision and support to all children involved with CHEERing's activities. She became a certified football coach in March after completing the two-day SportNet methodology training by the Barca Foundation.
We are grateful for Hamideh, a CHAMPion on and off the field!