CHEER CHAMPION OF THE WEEK: DISTRICT OF COLUMBIA BREASTFEEDING COALITION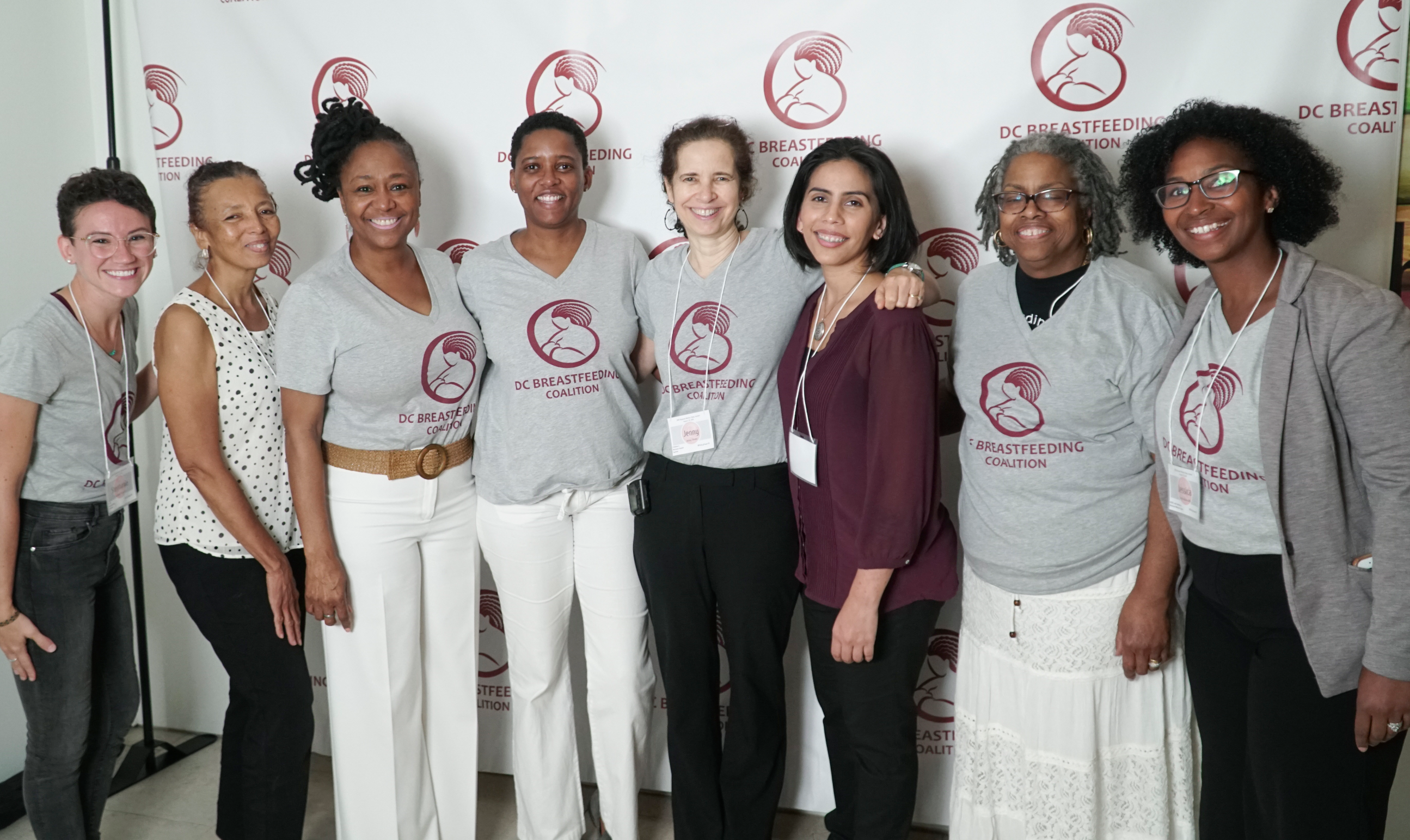 Increasing breastfeeding rates of all infants living in the District of Columbia is one of the District of Columbia Breastfeeding Coalition's (DCBFC) main priorities. The DCBFC seeks to promote, protect and support culturally-sensitive programs and activities that build awareness and understanding of the preventive health benefits of breastfeeding, through partnerships with maternal and child health professionals, community health organizations, and mother-to-mother support groups. The Coalition uses breastfeeding research, advocacy, and educational activities to help reduce health disparities, particularly among racialized families living in DC communities with less available resources.
DCBFC continues to work on several projects: Breastfeeding-Friendly Recognition Awards that honor workplaces and healthcare and childcare providers; Lactation Certification Preparation Course focused on increasing the number of underrepresented persons in the field of lactation; Pediatric Provider Breastfeeding Learning Collaborative aimed to improve primary care providers' breastfeeding knowledge and support of outpatient pediatric breastfeeding; and Making Milk Moves, an annual walk/run/race to help achieve health equity through breastfeeding.
"We firmly believe that supporting breastfeeding builds a healthy community and a lifetime of benefits for mothers, babies, and their families," says the team.
We applaud the District of Columbia Breastfeeding Coalition, our CHAMPion of the Week.