CHEER CHAMPION OF THE WEEK: CHERI NEMEC!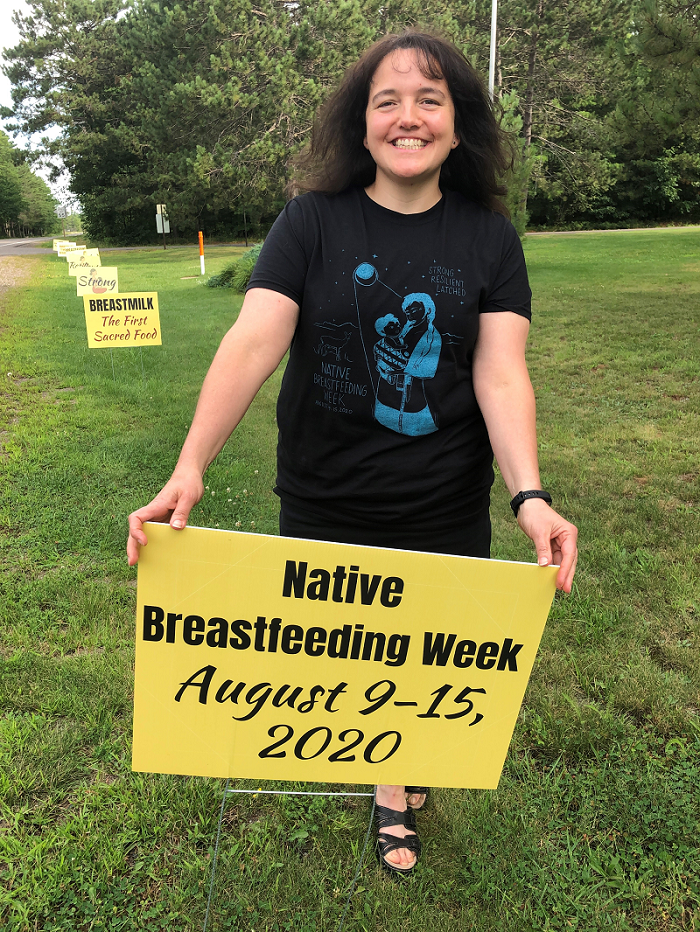 Cheri Nemec is a Registered Dietitian/Nutritionist, Certified Lactation Specialist, Indigenous Breastfeeding Counselor, and Member of the Red Cliff Band of Lake Superior Chippewa. Cheri began working in the breastfeeding field to address gaps in access to breastfeeding education and support in more rural tribal communities. She collaborated with other partners to create the Native Breastfeeding Coalition of Wisconsin, a coalition of tribes that offers solutions including trainings for health professionals and community members, a tribal resolution for breastfeeding support in tribal communities, and monthly sessions to foster inter-tribal education and support around maternal child health topics and breastfeeding.
"Through the breastfeeding initiatives, I have connected with champions from all of the tribes in Wisconsin…I enjoy hearing the small and large efforts that are happening related to breastfeeding and am able to identify additional challenges and try to assist the tribes in finding solutions." – Cheri Nemec
Congratulations Cheri! We thank you for your efforts to ensure equitable access to breastfeeding education and support in rural tribal communities!.