CHEER CHAMPION OF THE WEEK: CHENAE MARIE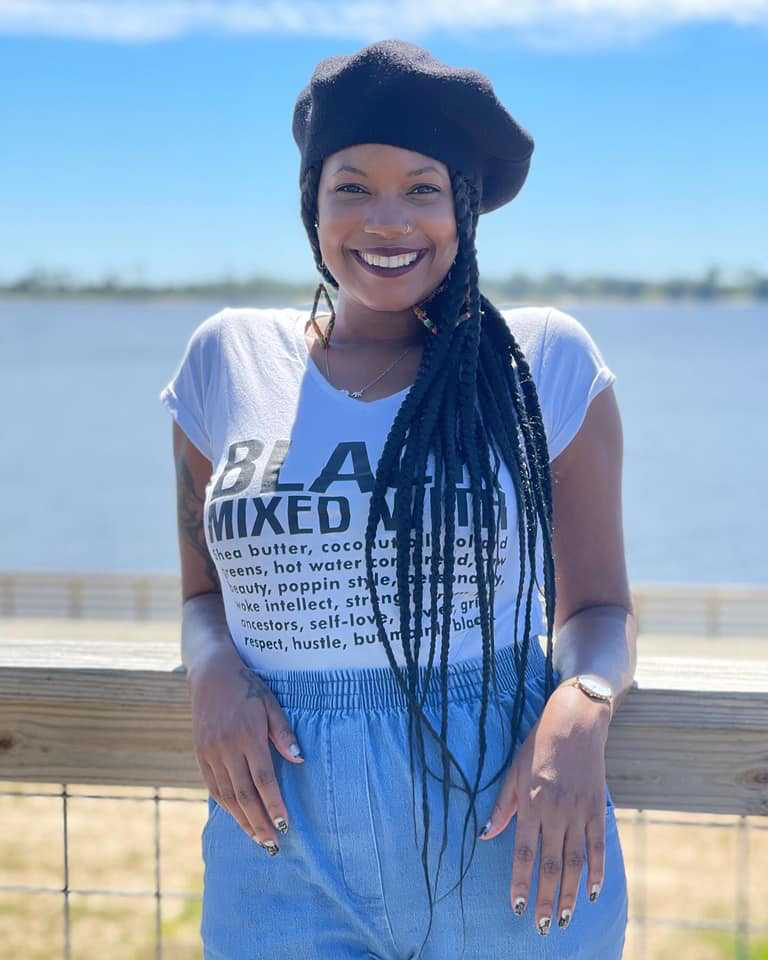 This week's CHAMPion of the Week is Chenae Marie! She is an author, maternal-mental health and breastfeeding advocate, and speaker. She released the Breastfeeding Mamas adult coloring book in 2018. Each page of the book is dedicated to one real-life black breastfeeding "mama," affirmation, and fun fact about breastfeeding.
After giving birth to her daughter, Chenae began posting breastfeeding pictures to normalize, educate and share her motherhood journey. She received both admiration and judgement over her public breastfeeding voyage. She courageously decided to change the narrative and allow space to create her book.
Following her book release, Chenae has partnered with many mothers, organizations, non-profits, and lactation experts to get Breastfeeding Mamas into as many women's hands as possible. She also had the privilege of speaking for different organizations on topics including, breaking breastfeeding cultural stigmas, the importance of mental stillness, the power of representation, and postpartum depression in black women. Over the last four years, Chenae has cultivated a beautiful community full of like-minded individuals who also push to change statistics, spread awareness, and normalize breastfeeding.
"Remember to give yourself grace. Remember before all else, you are a WOMAN – nurture her, love her, honor her. Create spaces that are designed just for YOU. A good mama is a happy and healthy one!"
We look forward to more of Chenae's positive energy in the breastfeeding world!