CHEER CHAMPION OF THE WEEK: CHEERING TEAM MEMBERS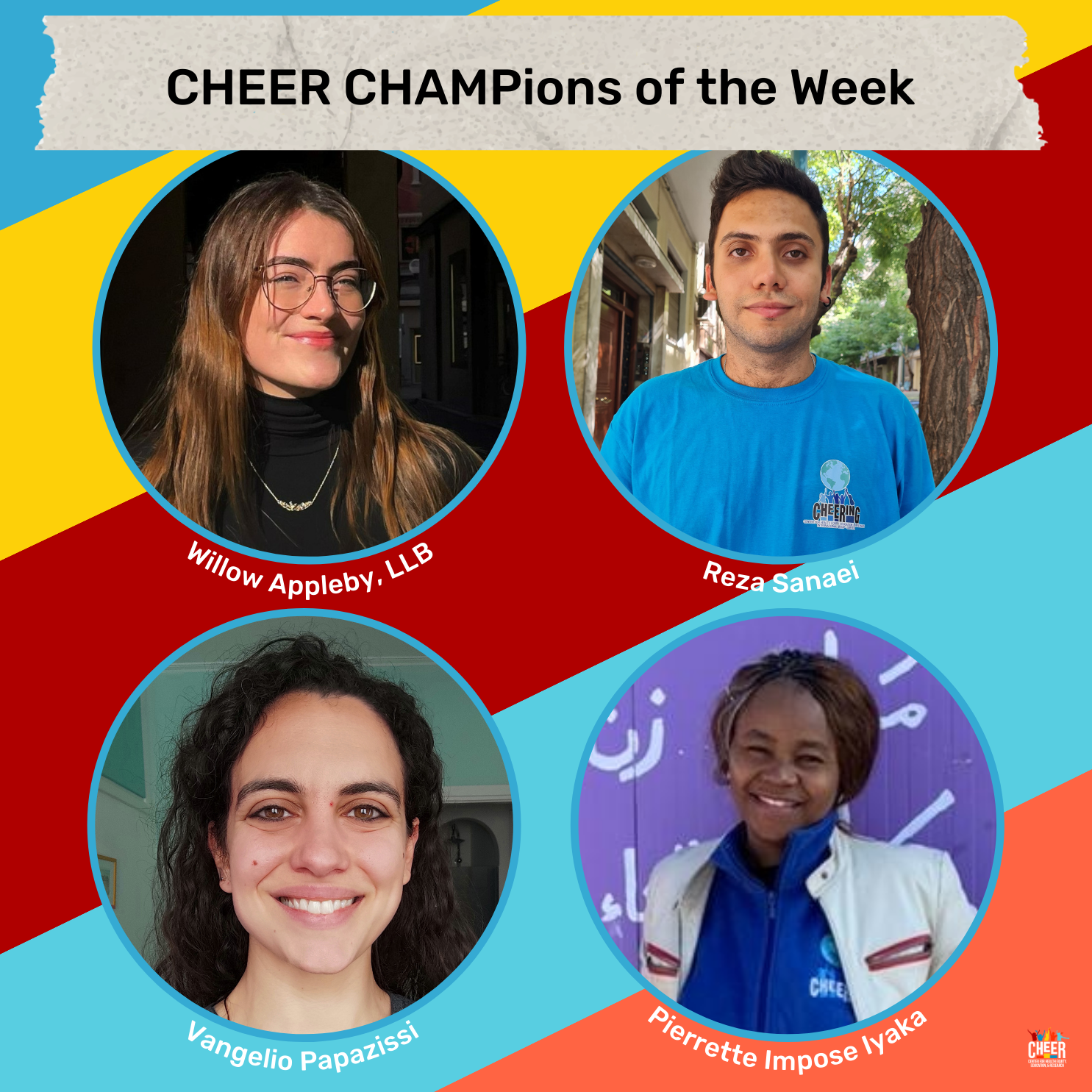 The CHEERing Center in Athens, Greece, recently experienced the impact of Storm Daniel, which caused catastrophic flooding across Greece and the Mediterranean. Thankfully, CHEERing team members Willow, Pierrette, Vangelio, and Reza sprang into action! The team quickly cleaned the center and saved most of our equipment and supplies for the refugee families that we support.
Before, during, and after the flood in the CHEERing Center. Our team managed to save most supplies, but we lost many diapers.
The saying is true: teamwork makes the dream work. CHEERing's work wouldn't be possible without our dedicated and hardworking team.
Thank you, Willow, Pierrette, Vangelio, and Reza, our CHAMPions of the Week!
Learn more about CHEERing's team and their work in Athens, Greece: https://cheering.eu.