CHEER CHAMPION OF THE WEEK: SAINT FRANCIS HOSPITAL-BARTLETT!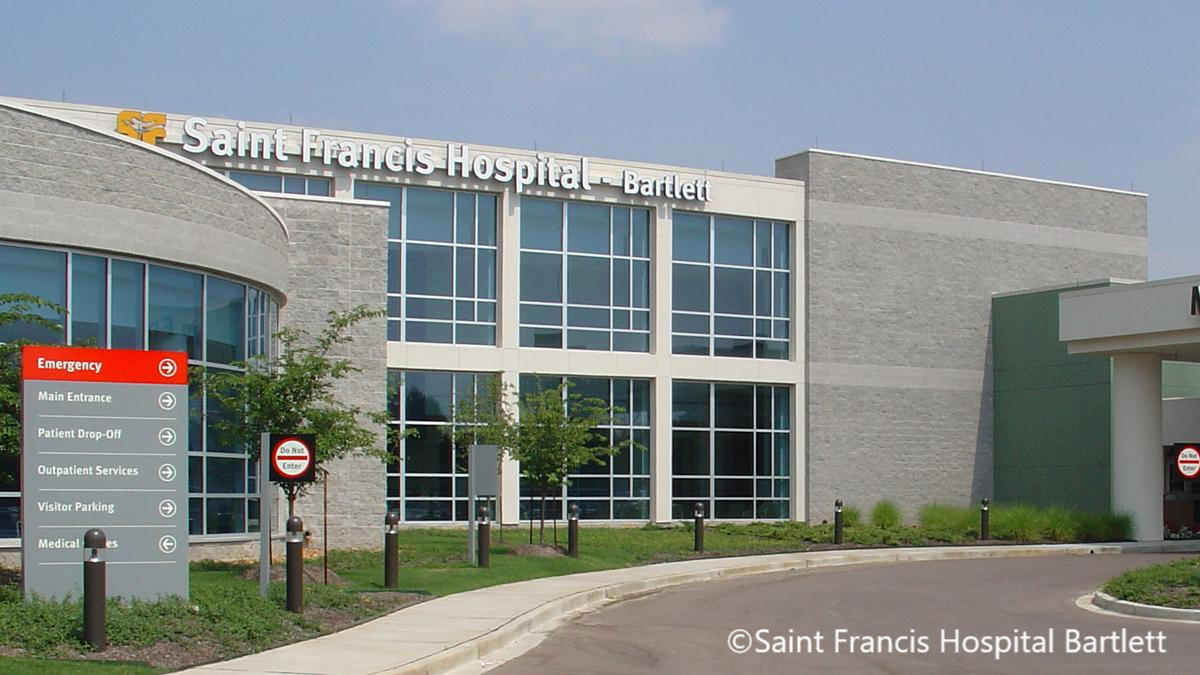 Congratulations to Saint Francis Hospital-Bartlett in Bartlett, Tennessee, for becoming Baby-Friendly designated on June 5, 2018! Saint Francis Hospital-Bartlett was part of the first wave of the CHAMPS South program, during 2015 to 2017. It is a smaller hospital with approximately 450 births per year and a level II neonatal intensive care unit.
"It feels amazing to be Baby-Friendly," says CHAMPS Team Lead Christy Brooks, RN, IBCLC, Lactation Consultant and OB Manager. "Our staff and administration have worked really hard. Patients love the additional support they receive during their stay. For example, the patients receive education and support with breastfeeding, skin-to-skin, and resources for home. It's been a learning experience and wonderful transition."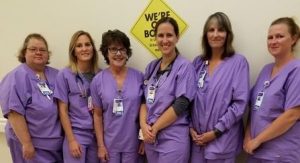 Saint Francis began their Baby-Friendly journey in 2015, and at the beginning, says Christy, getting nurses and physicians to buy-in to the changes was a challenge. However, now many of the staff members who were once reluctant have changed their minds and are "really enjoying" the Baby-Friendly practices. Exclusive breastfeeding rates during the hospital stay also went from 12% in 2015 to 53% in 2017, reports Christy.
According to Christy, one of the most rewarding changes has been skin-to-skin, in particular with mothers who are initially not interested in skin-to-skin or breastfeeding. Some of these mothers, once they try skin-to-skin, love it and even try breastfeeding once they see their babies moving around and initiating it.
"I had a patient not too long ago who came in and said, 'No, I don't want skin-to-skin,'" shares Christy. "However, after education and support, she held her baby skin-to-skin for over an hour. She loved the experience! To see these parents together with their babies brings tears to my eyes."
Christy's main advice to other hospitals seeking to become Baby-Friendly is to "get a lot of support from your administration." She says the administration at Saint Francis supported them from "day one" and having that support was crucial.
"For success, involve nursing staff and patients in your process changes," Christy says. "Receive feedback and make recommended changes. The goal is to provide the patient and family the education and support so they can make an informed decision on how they want to care for their newborn."
Saint Francis Hospital-Bartlett would like to give the CHAMPS team a special thank you.
"Together, with the CHAMPS team's support and guidance, we were able to achieve our goal of Baby-Friendly," Christy says.
Well done, Saint Francis Hospital-Bartlett; we are very proud of you!