CHEER CHAMPION OF THE WEEK: OCHSNER ST. ANNE GENERAL HOSPITAL!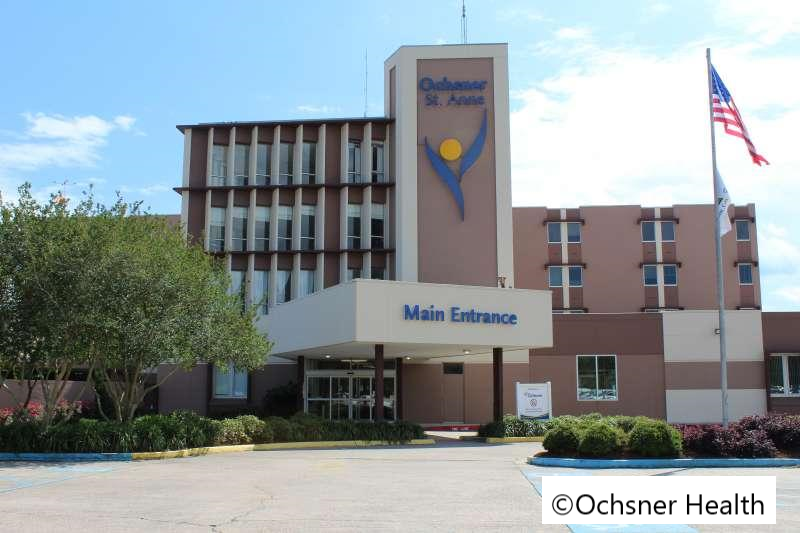 Congratulations to Ochsner St. Anne General Hospital in Raceland, Louisiana, for achieving Baby-Friendly designation on September 28, 2017! Ochsner St. Anne has approximately 350 births per year. They were part of the first wave of the CHAMPS South program during 2014-2017, along with several other Ochsner Health System hospitals in Louisiana.
"There are moments in everyone's career when we are overwhelmed with joy. [September 28th] was one of those moments for me!" shares Crystal Risinger, RN, BSN, IBCLC, Director of Women's Services at Ochsner St. Anne.
"Ochsner St. Anne is the 7TH hospital in Louisiana to receive this designation and the 2nd in our region and system. What we are doing for our community takes a village. A very special thank you to Pam Folse, Dr. Natasha Goss, Dr. Megan Hartman, Nurses and Techs in Women's Services, OB Clinic Staff, Mary Pierce, Sarah Price, OB/GYN Physician Group, Family Physician Group, St. Anne CRNA Group and Alison Fontenot," Crystal says.
Natasha Goss-Voisin, MD, OB/GYN and Crystal Risinger spoke at the Mississippi CHAMPS Conference about their experiences implementing Baby-Friendly on the day their hospital was designated. They left to drive back to Louisiana before receiving the news, and called back to the conference once they did. The room cheered, and CHAMPS snapped a picture to send to them!
Congratulations, Ochsner St. Anne! It's been a pleasure to be on the Baby-Friendly journey with you!