CHEER CHAMPION OF THE WEEK: OCHSNER BAPTIST!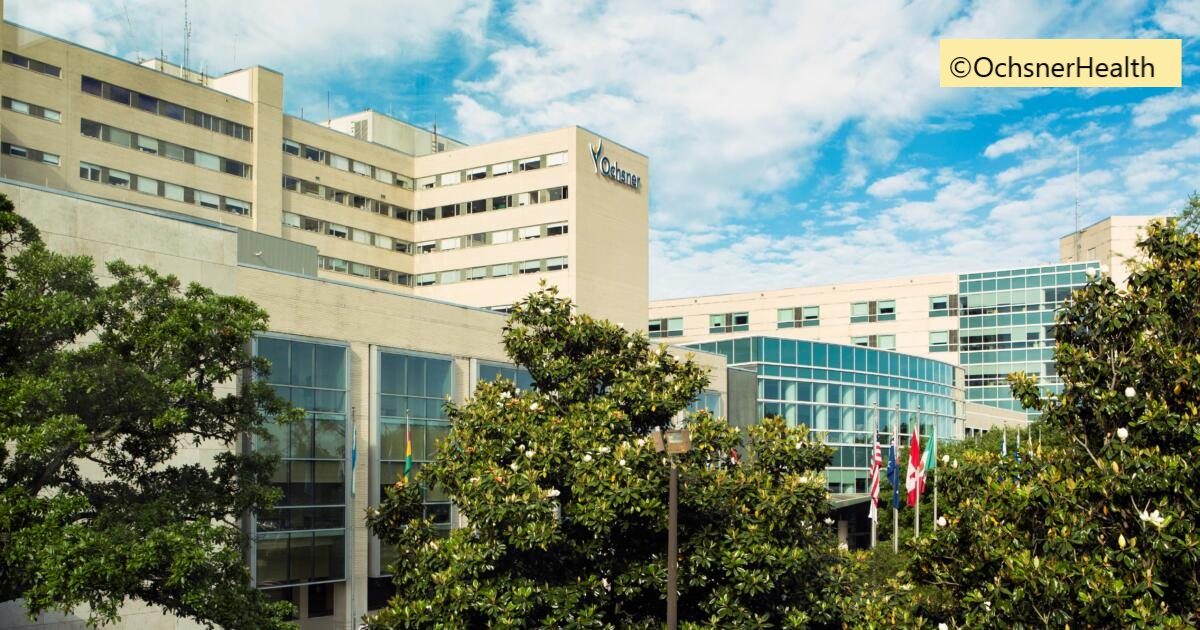 Congratulations to Ochsner Baptist in New Orleans, Louisiana for achieving Baby-Friendly designation on October 31, 2017! Ochsner Baptist was part of the first wave of the CHAMPS South program during 2014-2017, along with several other Ochsner Health System hospitals in Louisiana. There are now 3 Baby-Friendly Ochsner hospitals in Louisiana with more on the way!
"It feels wonderful to be Baby-Friendly," shares Cindy Boudreaux, MS, APRN, IBCLC, Lactation Supervisor and CHAMPS Team Lead at Ochsner Baptist. "It's a great feeling to achieve the designation because it validated for us that we are providing the best care to all our moms and babies. Our staff—nurses and physicians—feel very accomplished and proud."
Ochsner Baptist is a large, teaching hospital with approximately 2,997 births per year. They have a level 4 NICU which receives maternal and neonatal transports and provides care to the most fragile mothers and babies in their region. As Cindy says, between their NICU population, nursing students, and medical residents, Ochsner Baptist is a busy place with "a lot of people coming and going." It is exciting that they will now be extending the Baby-Friendly knowledge-base and practices to their students and all their patients, including their NICU patients. Simultaneously, Ochsner Baptist will be opening Louisiana's first donor breast milk bank, the Milk Bank of Louisiana at Ochsner Baptist, in the coming months!
A 2014 CHAMPS regional conference, in particular speaker Dr. Bobbi Philipp, was the impetus behind Ochsner Baptist starting their Baby-Friendly journey. From there began a 3-year process of change. Their biggest challenge was developing an education program in their prenatal clinics where before there was nothing in place. Developing the program, including audio-visual materials and handouts, and then implementing and evaluating it, was "an incredible amount of work," Cindy says. Yet alongside challenges come successes, and their sweetest, according to Cindy, were implementing skin-to-skin and being part of a system seeking Baby-Friendly designation for all its facilities.
Becoming Baby-Friendly is a team effort, and Cindy would like to thank Ochsner Baptist's Baby-Friendly taskforce, in particular Robin Winebar, RN, MSN, CNL, Performance Improvement Coordinator for Women's Service System at Ochsner Health System, for their hard work in achieving this designation. Robin, Cindy says, was "instrumental" in helping them implement changes using a performance improvement model.
What is Cindy's advice to other hospitals on the Baby-Friendly pathway? "Find a staff member on each unit that will be a leader and support the changes. Educate, educate, educate. Providers have to be educated first. They have to have the knowledge and skill set to be able to help and teach the patients. And it has to be evidence-based best practices. They can't do it from their own experiences. And be an effective change agent."
Congratulations, Ochsner Baptist, we are very proud of you!