CHEER CHAMPION OF THE WEEK: NMMC GILMORE-AMORY!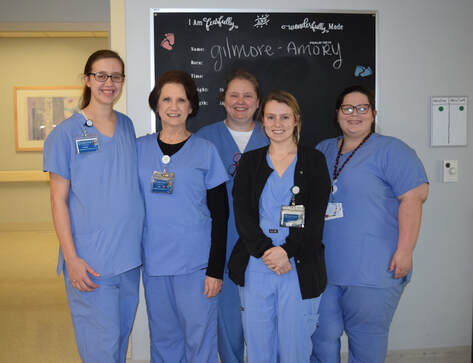 Congratulations to North Mississippi Medical Center (NMMC) Gilmore-Amory on becoming Baby-Friendly designated on March 12, 2020! Located in Amory, MS this facility has 582 births per year and operates a level III NICU. They began their Baby-Friendly journey in April 2016 and enrolled as a CHAMPS Hospital in February 2018.
"It feels awesome to be Baby-Friendly! We worked so very hard for this accomplishment. We are a small facility, and everyone wore many hats during the process, but we pulled together and made it happen" – Kimberly Moore, Director of Women's Center, NMMC Gilmore-Amory
When NMMC Gilmore-Amory started implementing skin to skin in 2016, it was an adjustment for the staff because it required changes in the way they assessed and provided routine infant care. However, with extensive staff education and experience, the staff became more comfortable with the implementation of BFHI practices. When asked about their greatest challenge and sweetest success, Kimberly described the multiple administrative changes the facility faced throughout the process. "We changed ownership three different times. Implementing such a culture change like BFHI, when we were adjusting to so many different changes from supplies, policies, and hospital rules was a challenge," Kimberly stated. She further mentioned that although the staff were overwhelmed with all these changes going on at once, they rose to the occasion and overcame the challenges in "true Gilmore fashion."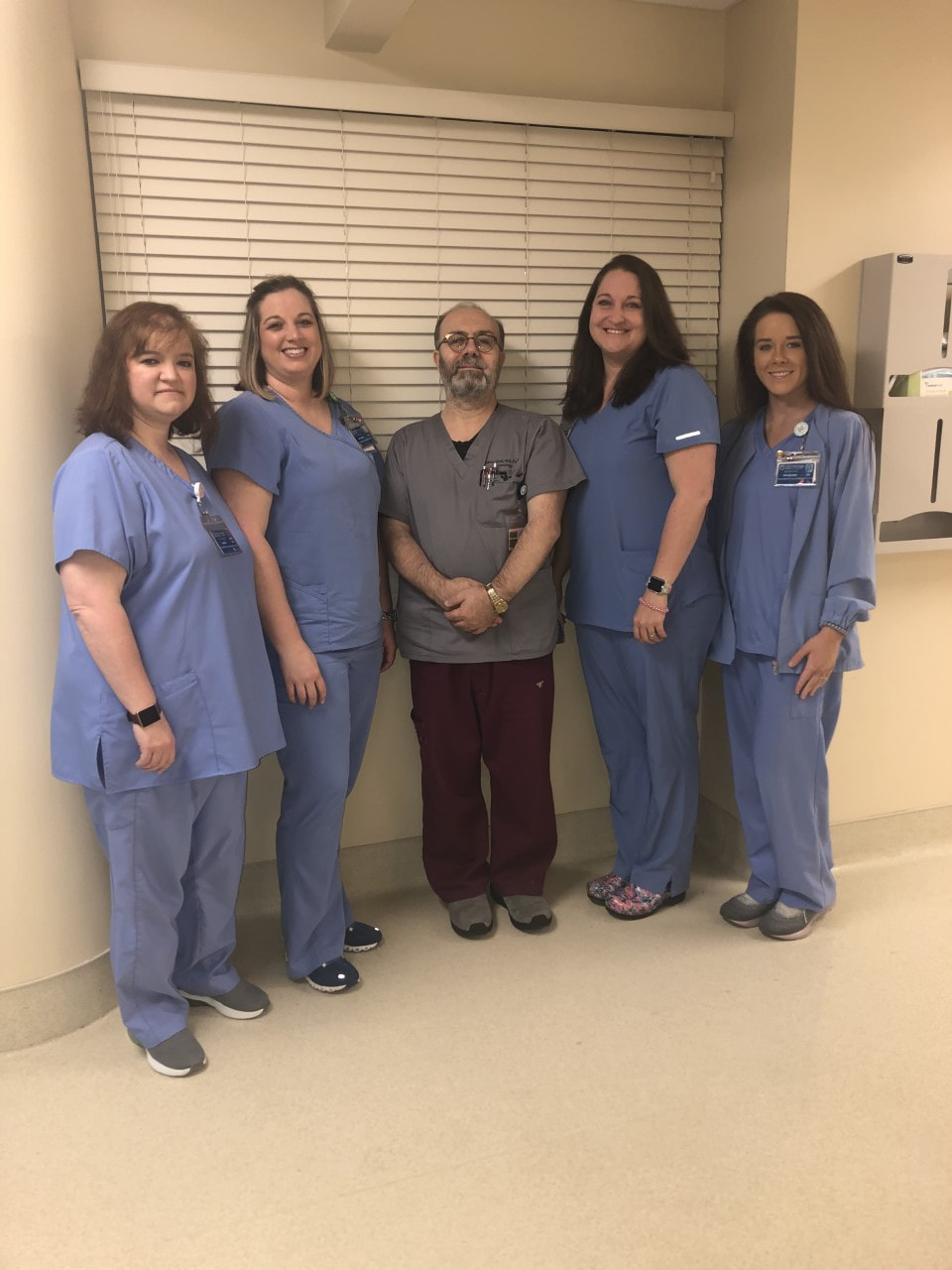 The NMMC Gilmore-Amory team believes their BFHI journey was worth it and are very happy about the positive feedback they have received from moms who delivered early in their Baby-Friendly journey and then at the end. Since the implementation of Baby-Friendly, the team has noticed that mothers are more comfortable taking their babies home because they learn the feeding cues, and how to feed, change, and dress their babies while in the hospital. The staff has also become more confident in caring for newborns and assisting mothers with breastfeeding and routine infant care. They are very proud of the wonderful feedback they received from CHAMPS and the Baby-Friendly USA team; they felt validated with the knowledge that their hard work was not unnoticed.
The Baby-Friendly team would like to appreciate the entire hospital, from environmental services to administration, who helped bring the Baby-Friendly goal to fruition. They would like to specially recognize Tula Swinney, CLC and Transition Nurse, who was very instrumental in the process. Tula assisted moms with breastfeeding issues, taught prenatal classes, gathered much of the data, and took the extra time to help educate the staff. Going forward, the Gilmore-Amory team will continue to polish and improve their processes, they will continue to audit their practices and strive to improve their breast feeding exclusivity rate.
Congratulations NMMC Gilmore-Amory, thank you for your determination, diligence, and collaboration towards achieving Baby-Friendly designation!