CHEER CHAMPION OF THE WEEK: MISSISSIPPI BAPTIST MEDICAL CENTER!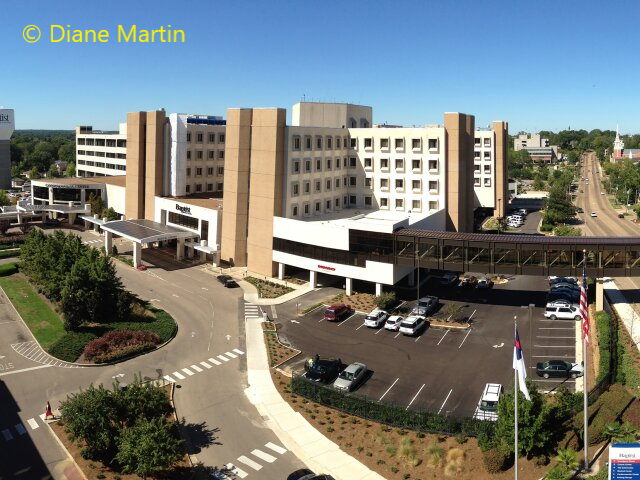 Congratulations to Mississippi Baptist Medical Center (MBMC) on becoming officially Baby-Friendly designated on December 6, 2019. MBMC accounts for about 1774 births annually and operates a level III NICU.
"We are so excited to be the recipient of such a prestigious award. Our staff are quality driven and this is a true testament to their commitment to providing the best possible care for our mothers and babies," expressed Roselynn Middleton, MSN, BSN, RN NE-BC Director of Women's Operations at MBMC.
As expected with such a big change, the team initially struggled with implementing changes to their established practices and work flow when they began their Baby-Friendly journey three years ago. However, things changed for the better on August 13, 2018, when the Baby-Friendly Task force, a select group of highly engaged and motivated nurses from each area (Mother/baby, NICU, and L&D), took ownership of the initiative. They developed a system of mutual accountability and empowered the staff to drive the process using their Shared Governance model. "These nurses set the bar high and never wavered. It is through their hard work and commitment to excellence that we are able to say that we are now a Baby-Friendly facility," Roselynn stated.
Through the Baby-Friendly process, the hospital has gotten to a place where mothers and babies are no longer separated, barring any complications. Breastfeeding has become a top-priority and the staff are now more dedicated to providing evidence-based Baby-Friendly care during those first crucial days of life. "We have seen so many positive strides and changes in our culture while on this journey," Roselynn shares.
Roselynn would like to recognize the unit Nurse Managers, Amy Cross, Julie Prisock, Erica Shepard, the Baby Friendly Task Force, and every member of staff for their dedication and commitment to this venture. She offers special thanks to Becky Knapp, the CHAMPS advisor, Diana Johnston, MSN, RN for her endless trail of audits, Amy Swales for all of her assistance and guidance during the final days, the physician team who helped educate our patients prior to delivery, and the MBMC senior leadership team for all of their support.
The hospital is excited about what the future holds now that they are designated! Roselynn shared that they had a well-deserved staff celebration on December 19th, and the team will continue to maintain and support the Baby-Friendly practices knowing that they are providing moms and babies with the best possible start.
​
Congratulations, MBMC, on your Baby-Friendly designation!