CHEER CHAMPION OF THE WEEK: MERIT HEALTH WESLEY!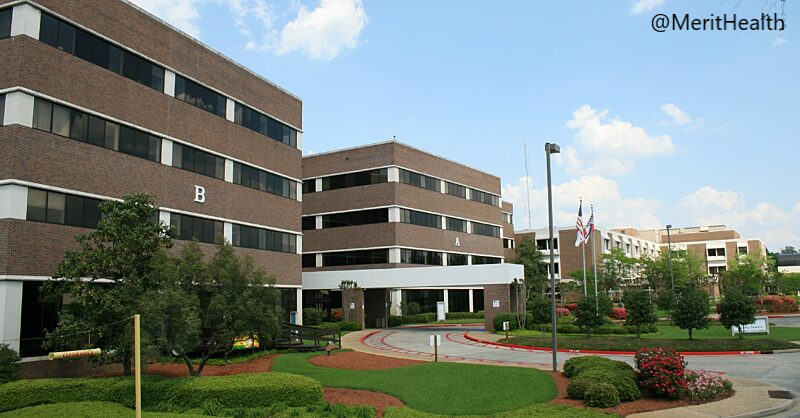 Congratulations to CHAMPS Hospital Merit Health Wesley in Hattiesburg, Mississippi, for becoming Baby-Friendly designated on December 4, 2018! Merit Health Wesley, with approximately 1,100 births per year and a level III NICU, is the third Merit Health hospital in Mississippi to become Baby-Friendly.
"It was a very exciting day for us when we received that call that we were designated Baby Friendly," shares Vicki Walters, RN, BSN, Director of Women's Services/NICU/Pediatrics and CHAMPS Assistant Team Lead at Merit Health Wesley. "It is rewarding to have all our staff's efforts acknowledged. But even more rewarding is the knowledge that we are doing things the right way for our moms and babies."
Merit Health Wesley's Baby-Friendly journey began 3 years ago. Vicki shares that one of their challenges was the fact that their unit originated as a true Labor, Delivery, Recovery, Postpartum model with patient-centered couplet care, and because of that, they did not think they had a lot of obstacles to overcome. However, they soon realized that changes had to be made regarding policy, procedure, timing of tasks, and what they had perceived as "convenience" to staff. They also invested time in redesigning their patient education.
According to Vicki, the biggest difference Baby-Friendly has made for maternity services at Merit Health Wesley is the improved way they now educate their patients and families. She says they are now very involved in the community, and that they utilize existing resources in the community to reinforce the teaching they give to families. They also now include the extended family in the education process.
Vicki would like to thank her entire staff for their contributions, and especially Penne Satcher, RN, CLC, CHAMPS Team Lead, for her invaluable leadership. Penne coordinated all the audits and teaching, and helped everyone stay on track with her organizational skills.
What is Vicki's advice to other hospitals seeking to become Baby-Friendly?
"Start your journey today," she says. "Utilizing the Ten Steps will ensure your success. Rely on others' experiences to assist you along the way. Network with any of us that have been through the process. Select a team leader with great organizational skills, and no, you may not have Penne. Keep your audit results out there in front of the staff, and don't just assume everything is being retained by your patients."
We applaud Merit Health Wesley's accomplishments and the excellent care they are providing to mothers and babies!