CHEER CHAMPION OF THE WEEK: MERIT HEALTH RIVER OAKS!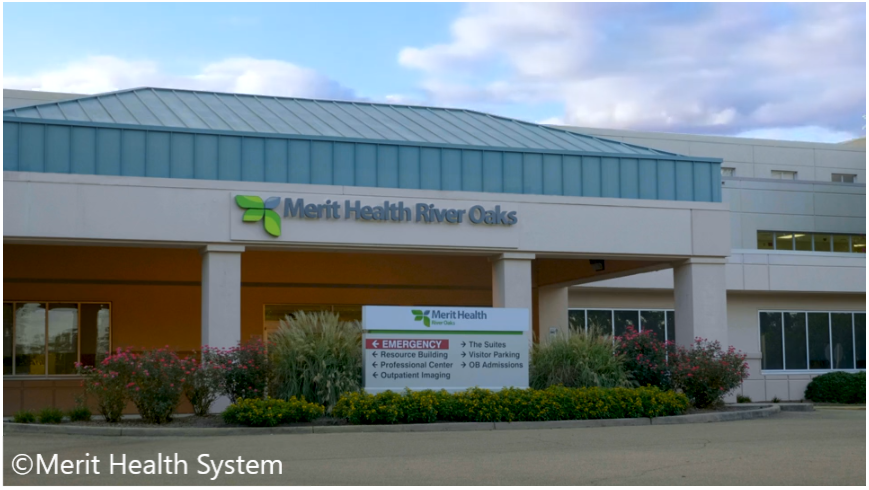 Congratulations to CHEER Hospital of the Week, Merit Health River Oaks in Flowood, Mississippi, for becoming Baby-Friendly designated on October 26, 2018! Merit Health River Oaks started their Baby-Friendly journey in 2015 and joined CHAMPS in 2017. They are known in their community as being a family-centered facility that welcomes natural births and has the ability to do VBACs (vaginal birth after cesarean section). They performed 1,470 births in 2017, have a level III NICU, and receive infants from other hospitals into their NICU who need a higher level of care.
"Becoming Baby-Friendly has been a challenging yet very fulfilling experience," shares Jean Dunn, RN BSN, CLC, CHAMPS Team Leader and OB Education Coordinator at Merit Health River Oaks. "The biggest reward, as described by nurse manager Stephanie Williamson, has been the joy of watching families forming before our eyes. Siblings now do not have to watch their newborns behind a nursery window, but can be in the same room during the transition period. For me as an OB Educator, watching all the departments working hard to change their processes and truly work together has been one of the greatest moments. To have a labor and delivery nurse excited to help a baby get latched puts a smile on my face."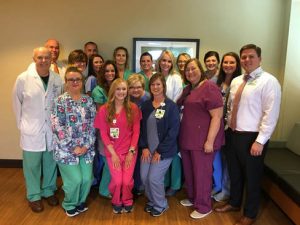 Of course, Merit Health River Oaks' Baby-Friendly journey has not been free from challenges. As the OB Education Coordinator, Jean was keenly aware of the overwhelming need to educate their entire staff, which includes hundreds of people, on both short- and long-term goals.
"My motto was 'change without chaos.' If it wasn't working, we made changes," Jean says.
Thanks to Baby-Friendly practices, Merit Health River Oaks' family-friendly care has only been strengthened. Interestingly, one indication of this is the noise level in their maternity services unit. Jean says that 3 years ago in the nursery during the morning hours, there might be 10-20 babies waiting to be checked and a "very noisy atmosphere." Today, babies room-in with their moms and staff go to them for check-ups and charting. Jean recently took a gentleman on a tour of their facility, and he asked how many babies they had on the unit that day. Jean responded that it was full with 18 mothers and babies, to which the gentleman asked why he couldn't hear any babies crying.
"Babies are happy when they are with their moms," Jean proudly responded.
Jean says their success in becoming Baby-Friendly is due to the contributions of their entire group, including physicians, nurse leaders, administrators, and "those in the trenches." She says in the early stages many staff members said it could not be done. In the 6 weeks before receiving designation, those same staff were asking daily if they passed. Jean says the entire hospital is proud of their accomplishments.
Great job, Merit Health River Oaks! CHAMPS celebrates with you!