CHEER CHAMPION OF THE WEEK: MERIT HEALTH MADISON!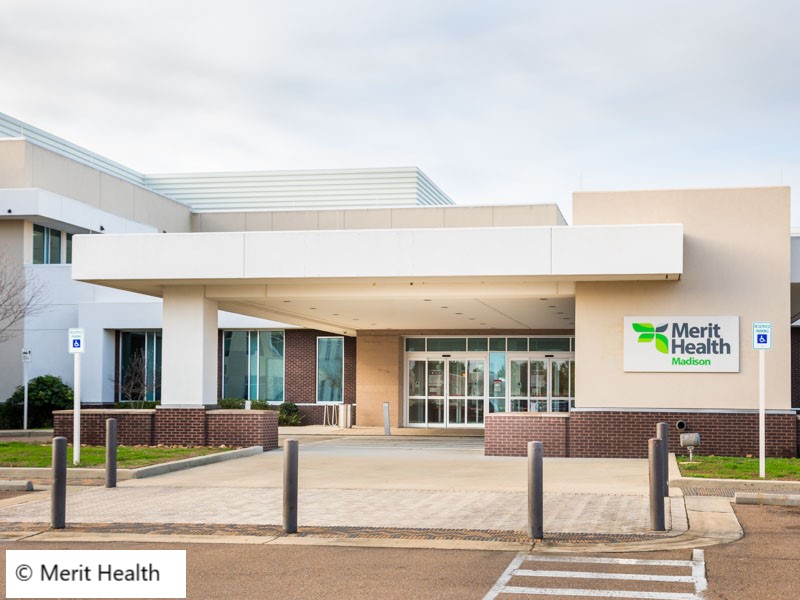 Congratulations to CHAMPS Hospital Merit Health Madison in Canton, Mississippi, for becoming Baby-Friendly on September 4, 2019! Merit Health Madison Hospital is a 35,000 square foot facility with a maternity department that has approximately 300 births per year.
Merit Madison began their Baby-Friendly journey in 2016. "It feels wonderful to have achieved the designation of Baby Friendly, it has been a long road and we are so excited to be Baby Friendly!" shares Tracy Sims, RN, Clinical Coordinator of the Newborn Nursery and CHAMPS Team Lead for the hospital's Baby-Friendly initiative.  "When I attended the first conference and was introduced to the 10 steps, I was overwhelmed to say the least" she says, but looking back, Tracy cannot imagine things any other way. The patients love the changes and the staff work collectively to educate and support moms with breastfeeding.
For the Merit Health Madison team, learning how to implement the ten steps, safely conduct skin to skin, and transition baby in the mother's room were the most challenging aspects of their journey towards designation. "It was so new and foreign, and I could not envision it," Tracy says. The team's perspective changed when they began scoring high on their audits; they realized that they were doing well with the changes they had made and the goal of becoming designated seemed achievable. Tracy describes how she felt the first time she witnessed a baby searching for her mother's milk. "This was a high point for me personally, I was amazed!" she shares.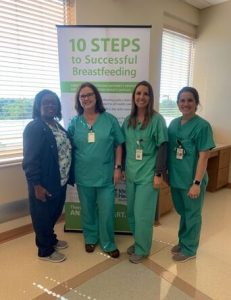 Tracy credits some of their success to the support they had from the start. Being part of the Merit Health Team, MH Madison was fortunate in that they did not have to go through the journey alone. Some of the individuals and organizations who provided the much need support include: Sherri Pitts, CEO at Merit Health Woman's, who facilitates system wide feedback and communication among the Merit Health system hospitals; CHAMPS which provides avenues for participating hospitals to exchange ideas about what works and ways to improve; Rene Simpson from Merit Woman's and Jean Dunn from Merit River Oaks, who provided tremendous help and did much of the initial work on hospital policy changes; CHAMPS coach, Rebecca Knapp, who provided constant support; Andrea Borda and Jenny Zorn from W.I.C, who educated moms and provided support in the postpartum unit; Hospital Administrators, Tim Lolly, Carmen Alexander, and Brit Phelps, who were dedicated to becoming designated from the start and did everything possible to support the unit and task force.
Now that they are Baby-Friendly designated, the team is determined not to relent. They intend to continue to focus on helping moms to breastfeed exclusively during their hospital stay.
Congratulations Merit Health Madison, we are very proud of you!