CHEER CHAMPION OF THE WEEK: MERIT HEALTH BILOXI!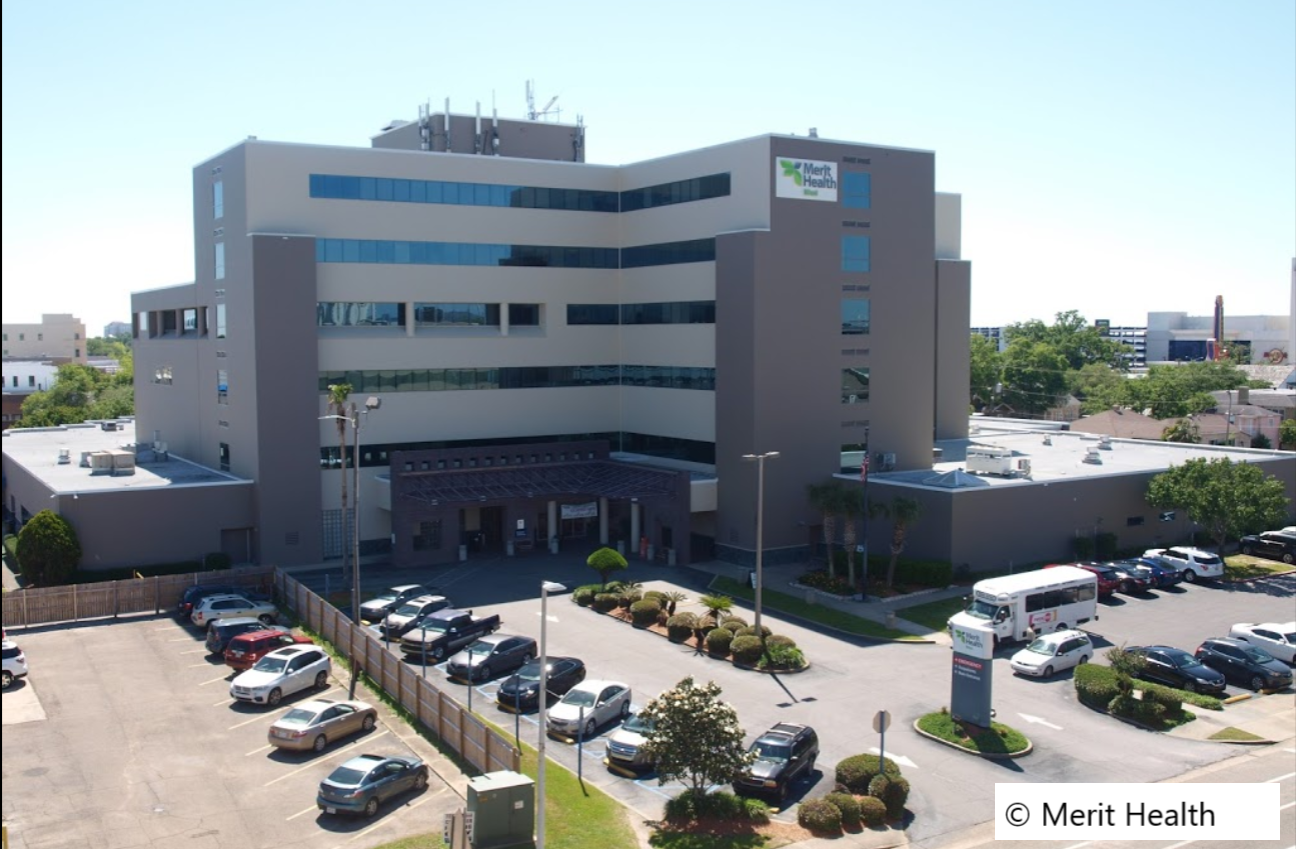 Congratulations to our Hospital of the Week, Merit Health Biloxi, on becoming Baby-Friendly designated as of November 27th, 2019. Merit Biloxi is a 153 bed, acute care hospital, which conducts approximately 888 births per year and operates a level 2 NICU. They began their Baby-Friendly journey in 2016 and are delighted to be the first Baby-Friendly hospital on the MS gulf coast!
"I feel very proud because we've worked really hard to get here! We're happy about this development as it is good for the hospital's growth and competitiveness relative to other hospitals in the state," shared Rebecca Yates, RN, CLC, Lactation Consultant and BFHI Team Lead at Biloxi.
Biloxi's designation is a testament to the team's resilience. Rebecca shared that early on in their journey, some staff were hesitant to implement aspects of Baby-Friendly. However with open communication and opportunities to address concerns one-on-one, staff started to fully embrace the process. "Once their individual concerns were resolved, the staff felt more positive about adopting BFHI practices," Rebecca stated. "Achieving this change in perspective, in such a short time, has been a tremendous success for the team."
Since they started on the Baby-Friendly pathway, Biloxi has recorded fewer cold and hypoglycemic babies. Rebecca described how the recommended practices have enriched mothers' delivery experiences at the facility.  She narrated that moms often express feeling more involved in the care of their babies than before. "Moms are much happier with the changes, they feel like active participants in the process and they like that everything is done right in front of them."
When asked about the team's future plans, Rebecca shared that they are currently planning a party to celebrate! Going forward, they intend to work on improving their exclusivity rates by providing better education to moms about the amount of breastmilk needed to nourish babies and the risk of formula, so moms feel more empowered to breastfeed exclusively.
Rebecca would like to recognize the entire unit staff at Biloxi for being instrumental in the process. Specifically, she wants to extend her appreciation to Jeff Thompson, who made a huge turnaround and was very supportive of the changes, and Cadie Griffing, for being her right hand person, helping to coordinate audits, and assisting with assessments.
​
Congratulations on your designation, Biloxi, we are very excited for you!