CHEER CHAMPION OF THE WEEK: HIGHLAND COMMUNITY HOSPITAL!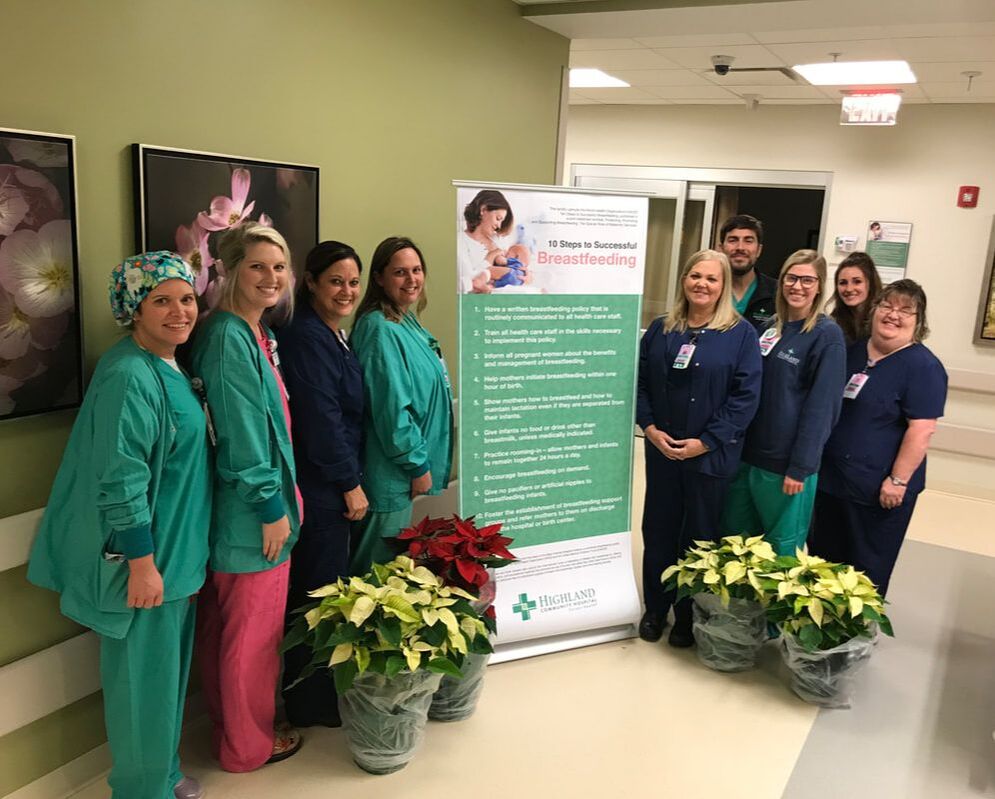 Congratulations to CHAMPS Hospital, Highland Community Hospital, on their recent Baby-Friendly designation! Located in Picayune Mississippi, Highland is part of the Forrest General Health System. The facility houses a Family Birth Center that provides family-centered childbirth experiences for women and families in Pearl River County.
"We are so thrilled to have accomplished the designation of Baby-Friendly and we are proud to be a part of such a worldwide task of providing evidence based practices towards quality maternal/infant care," shares Janelle Imhoff, BSN, RNC, Director of Women's Services and Surgery at Highland.
Before entering the Baby-Friendly pathway in 2017, the hospital recognized that its biggest hurdle with helping patients and supporting breastfeeding was the need for additional staff education on up-to-date best practices. "After we received a staff education grant in 2016, we learned about the Baby-Friendly Initiative as "the gold standard of care," and together we committed to the journey with the goal of obtaining this prestigious designation as a quality care provider," Janelle reflects. Shortly after this, they collaborated with CHAMPS, kept communications open with staff members, and continued to work through challenges in an effort to complete the pathway.
​Janelle mentioned some changes that were observed among patients and staff as a result of their Baby-Friendly journey. As they progressed through the pathway, the team realized that prenatal education provided at their clinic made patients more receptive to breastfeeding and information on skin-to-skin and rooming-in. In addition, staff members who were hesitant at first became convinced that Baby-Friendly practices were best for patients when they began to witness the improvements brought about by the change in practice.
Following Highland's official designation on November 18, 2019, Janelle explained that establishing the recommended standard of practice was the team's biggest success during this process. "The valuable knowledge and experience increased staff confidence and patient trust," she says. Since they joined the pathway, Highland witnessed more mothers admitted with the intention to breastfeed as well as an increase in the number of mothers exclusively breastfeeding.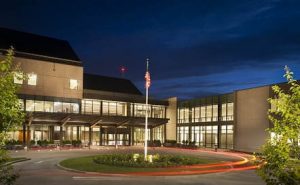 Janelle credits the hospital's success to the Maternal/Child staff who worked very hard to implement and sustain the practices. "During the difficult times, several staff stepped up to combat the challenges. These include Jordan Keller and Kassie Holston who completed the CLC program; Charlotte Bales and Lauren Corliss who both completed many audits and keep the unit director on track." Now that the hospital has been designated, the team plans to enjoy their success and the knowledge that the hospital's daily maternity practices demonstrate their commitment to the patients. They plan to continue to educate themselves and provide top-notch quality care to their patients.
Congratulations Highland, thank you for your excellent work in getting designated!