CHEER CHAMPION OF THE WEEK: CHRISTUS SANTA ROSA HOSPITAL – NEW BRAUNFELS!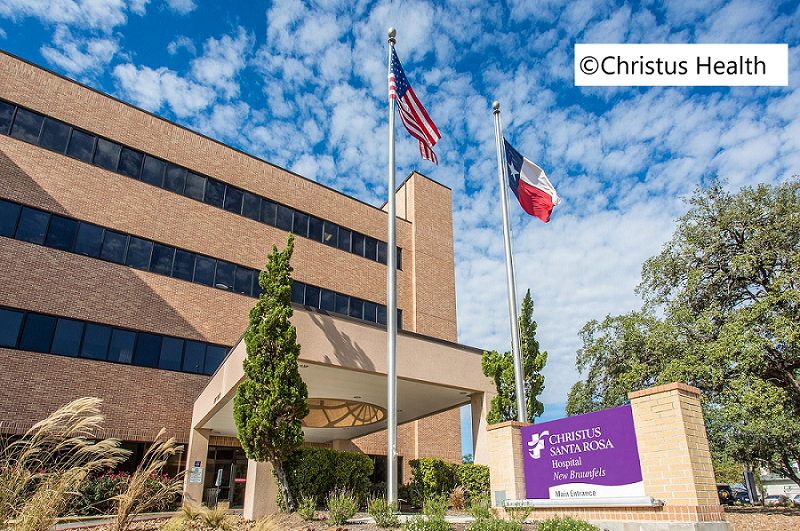 Congratulations to CHRISTUS Santa Rosa Hospital in New Braunfels, Texas (CSR-NB), which was recently designated Baby-Friendly! This is the 1st hospital in the CHAMPS South project to become designated. CSR-NB is now the 18th Baby-Friendly hospital in the state of Texas and the 1st anywhere in central to south Texas. CSR-NB was also one of the 1st hospitals to receive the Texas Ten Step designation (a stepping-stone to Baby-Friendly project) and the Mother-Friendly Workplace designation, and they have received the 2-year IBCLC Lactation Care Award 3 times in a row. Kudos to Lead Lactation Consultant and CHAMPS Team Lead Kathy Parkes, MSN-Ed, BSPsy, RN, IBCLC, RLC, FILCA, CHC and her dedicated staff, who have worked hard to earn the Baby-Friendly designation!
Kathy shares: "Our Baby-Friendly process has been long and arduous. The work actually began about 10 years ago, slowly introducing evidence-based clinical practice such as the use of safe skin-to-skin care. The complete paradigm shift took several years, and was aided by the Step2 Education learning package we chose to use with our staff. Even though they had heard this information for years from me, when it came from their required information, staff took that Baby-Friendly ball and ran with it! One of the most exciting things for me has been the excitement I see when a staff member comes to report, with absolute glee, how the baby crawled up mom's abdomen and latched all by themselves, or that they were able to do the complete exam on the newborn on mom's abdomen, or that they suggested various changes to the physicians which were accepted! The hardest part? Physicians buying into the Baby-Friendly Hospital Initiative (BFHI) evidence, education, and practices. That has taken time, gentle encouragement, staff initiation of skills, and evidence of successful safe practice seen by the physicians themselves. Many have now become our biggest advocates for Baby-Friendly practices.
"Because the teamwork involved in the BFHI process is really what made it a success, they were all able to revel in the designation. Now we're planning the biggest party EVER!! Our Marketing Department is also planning a news media blitz in the San Antonio/New Braunfels area."
CHAMPS provided CSR-NB with several mock surveys, suggested tools, and enlisted other in-hospital support people in their journey towards Baby-Friendly. "I found that having these surveys was key to our success in receiving our Baby-Friendly Designation," says Kathy.
Kathy is mentoring other hospitals in the CHRISTUS Santa Rosa Health System in their own Baby-Friendly journeys, including CHAMPS hospital Children's Hospital of San Antonio. CHRISTUS Health also has hospitals with birthing facilities throughout Texas, Louisiana, and New Mexico, which are now all somewhere in the BFHI process. Kathy has worked to create a corporate team with staff from each of these hospitals in an effort to share experiences, policies, tools and education.