CHEER CHAMPION OF THE WEEK: BAPTIST MEMORIAL HOSPITAL – UNION COUNTY!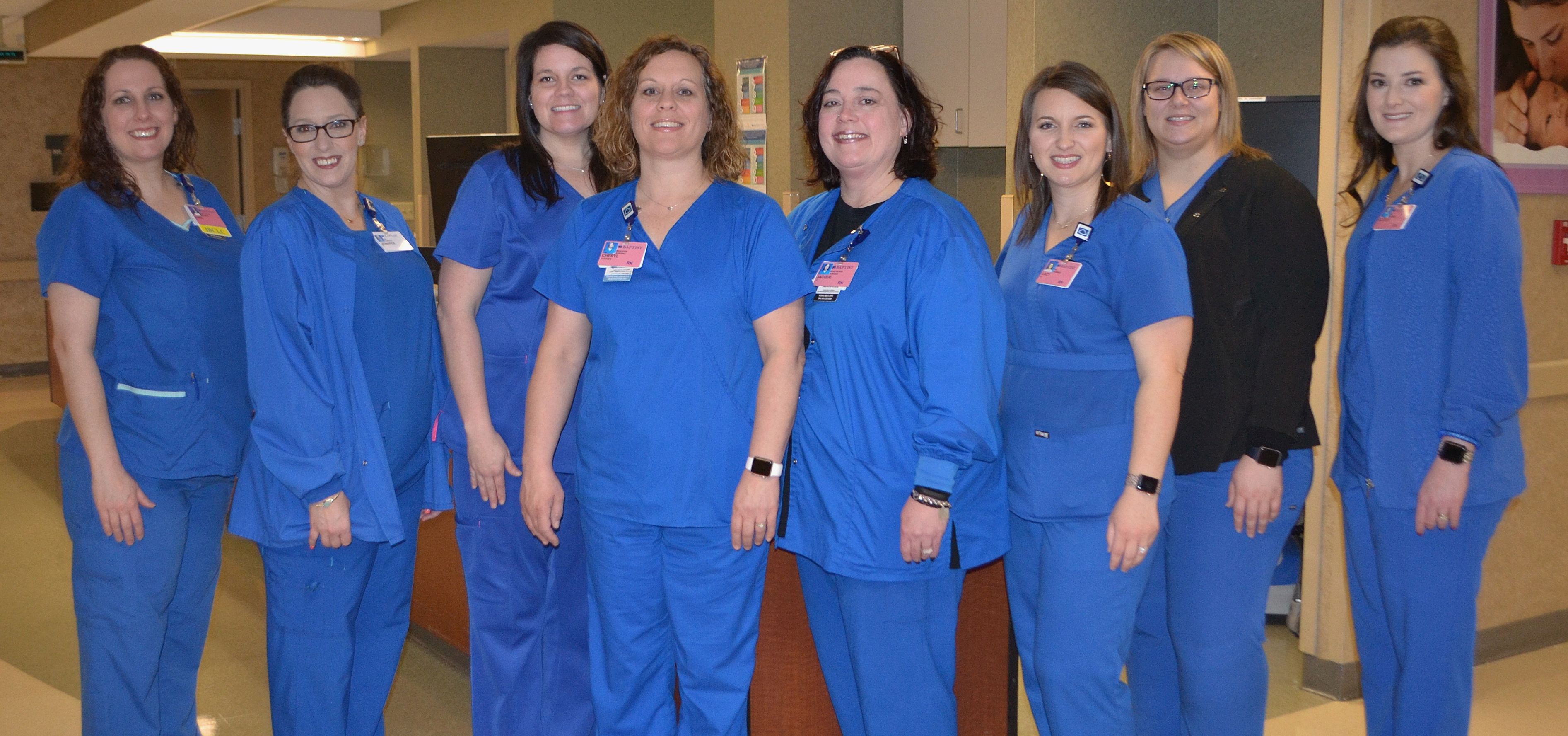 Congratulations to CHAMPS hospital, Baptist Memorial Hospital – Union County (BMH-UC), for becoming Baby-Friendly designated on February 19, 2019! BMH-UC has approximately 950-1,000 births per year and a level II NICU. They offer free childbirth and breastfeeding classes once a month and free follow-up lactation support as needed. There are now 11 Baby-Friendly facilities in Mississippi; that's 25% of all birthing facilities in the state!
"Obtaining this prestigious designation has been a whole hospital effort," say CHAMPS Team Leaders Cheryl Hodges, BSN, RN, Women's Center Manager; and Anne Smith, BS, CLPN, IBCLC, Lactation Specialist. "Our main goal has been to have the best outcomes for our mothers and babies. We are all proud of the hard work of our staff in accomplishing this goal. We feel like we have accomplished what we set out to do, and now we look forward to maintaining this designation so we can continue to provide quality mother-baby-centered care to our community."
BMH-UC's Baby-Friendly journey began in January 2016 when they entered the Discovery phase. Like many hospitals on the Baby-Friendly journey, they went through a culture change, which involved everyone shifting their thinking and ways of providing care to mothers and babies. These changes impacted the Labor and Delivery and Nursery nurses the most.
"Today, these nurses love how they have evolved in their care practices with Baby-Friendly," comment Cheryl and Anne. "They see the difference first-hand how these changes have improved maternal-fetal outcomes and the change in behaviors of a mother/baby couplet after delivery as well as in the postpartum period."
Mothers also love the Baby-Friendly changes at BMH-UC. Cheryl and Anne say that many mothers that delivered both before and after Baby-Friendly practices were put into place have commented on how wonderful their birthing experience is now. They especially love skin-to-skin and rooming-in versus having their babies taken away to the nursery. Many mothers have also commented on how wonderful and supportive the staff has been with breastfeeding.
Cheryl and Anne would like to thank the following individuals for their invaluable contributions: Jacque Craig, RN, Head Nurse; Randy White, MSN, RN, CNO; Walter Grace, CEO/Administrator; Nancy Kidd, Marketing Director, the hospital managers, the Surgery manager and team, their nursing staff, their physicians, and their OB/GYN offices for being open to handing out Baby-Friendly and breastfeeding education to their pregnant mothers even though they are not hospital-affiliated.
What is Cheryl and Anne's advice to other hospitals seeking to become Baby-Friendly?
"Keep pushing through. If you hit a wall, make a detour and keep going; you will get there! It can feel overwhelming at times, but the journey is worth it!"
We applaud BMH-UC's accomplishment and celebrate with them!