CHEER CHAMPION OF THE WEEK: PAIGE BELIVEAU & CARA SAFON!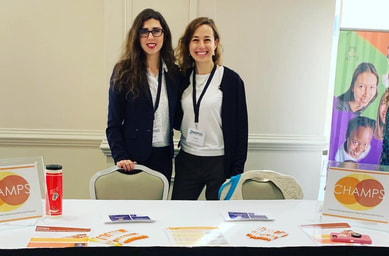 This week's CHEER Champions of the Week are two of our newest team members: Paige Beliveau, MA, Research Assistant, and Cara Safon, MPH, Research Project Manager. Paige joined CHEER in June 2018 and Cara in October 2018. CHEER is thrilled to have hired Paige and Cara, who are doing fantastic work for us and advancing the CHAMPS initiative in Mississippi. Together, they also did an excellent job managing CHEER's office while two of our project directors were out on maternity leave.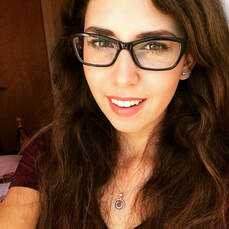 As Research Assistant, Paige's role involves managing and coordinating data for the Mississippi CHAMPS project. This includes collecting and reviewing hospital data, and keeping track of hospitals' Pathway progress and communicating with their respective coaches.
"I enjoy watching our hospitals make progress and reach their goals, as well as seeing how this is collectively changing obstetric and maternal care practices across the state," shares Paige. "Because I spend so much time looking at data, I can really see how much of a difference their work has made over time. At CHAMPS, we've started turning our attention towards promoting these practices safely, and I'm very excited to see where that work takes us in the future."
Prior to working at CHEER, Paige was a graduate student at Roger Williams University, where she earned a master's degree in forensic psychology. There, she studied racial disparities in the criminal justice system and how changes to the Massachusetts Sentencing Guidelines seem to reduce these disparities. The commonality between this research and what she does now is that at CHEER, she is also evaluating policies that aim to promote racial and social equity. Outside of work, Paige loves to exercise, cook, and ride horses.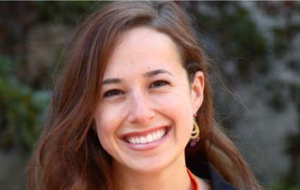 ​Cara's job as Research Project Manager involves helping to lead research efforts related to the sustainability of Mississippi CHAMPS. She is also the coach for one hospital, and she co-leads website and social media development for CHEER and CHAMPS.
"There is so much to learn about the Baby-Friendly Hospital Initiative and the Ten Steps," says Cara. "I enjoy seeing hospitals test their progress toward quality improvement by using Plan-Do-Study-Act cycles, and I also love working with Mississippi CHAMPS' community partners. I'm excited about the future and potential policy impact of the very important work being done to improve breastfeeding and maternity care where it is truly needed."
Cara has studied and worked in the public health field since she was an undergraduate at the University of California, Berkeley. She has a master's in public health degree from Yale, where she conducted a mixed-methods study about infant feeding as part of her thesis work. After her master's, Cara worked in Mexico City as a research associate on a primary study intended to lay the foundation for the standardization of measuring quality of maternity care in Mexico. Immediately prior to working for CHEER, Cara worked at Yale in her master's thesis advisor's lab, Becoming Breastfeeding Friendly. Cara is a trainee member with the International Society for Human Milk and Lactation. In her free time, she enjoys exploring Boston, being outside, reading, and cooking.
Congratulations, Paige and Cara, it's great to have you on our team!