CHEER CHAMPION OF THE WEEK: FORREST GENERAL HOSPITAL AND UNIVERSITY OF SOUTHERN MISSISSIPPI!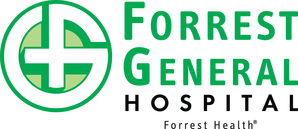 This week's CHEER Champions of the Week are Forrest General Hospital & University of Southern Mississippi (USM) in Hattiesburg, Mississippi. The 2 institutions, located across the street from one another, have formed a great partnership and kicked off this year's USM football season with a Mothers' Lounge for mothers to privately care for and breastfeed their babies while attending the games!
​"We want to make breastfeeding easy and enjoyable for mothers, and part of that mission is enabling them to attend their favorite events, like Southern Miss football games. Of course, a mother may feed her child anywhere she feels comfortable, but for some, who prefer to breastfeed privately, the Mothers' Lounge may empower them to come out and enjoy the game with their families when they may have chosen to stay home," said Millie Swan, Forrest Health vice president.
Millie's vision has, in fact, been realized. As the football season comes to a close, the feedback from mothers has been overwhelmingly positive. 10-15 mothers have used the Lounge each game, and some mothers even said they purchased season tickets because of the Lounge. Also, based on mothers' feedback, Forrest General donated and installed a changing table and provided a radio in the Mothers' Lounge. After these changes, one mom left a note in the Lounge which read: "Thank you for the changing table and radio – perfect addition. I'm so thankful to have this option on game day!"
Tangela Boutwell, RN, BSN, Director of Women and Children's Services at Forrest General Hospital was Project Lead on the Mothers' Lounge project. Tangela and Millie brainstormed the idea and they agreed to approach USM for the next football season.
"I noticed that other colleges and universities offered this service and knew of their success," Tangela shared. "I am very passionate about the benefits of breastfeeding and making it easier for mothers who choose this option. I know that administration at Forrest General feels the same way so whenever I see an opportunity to make our community a friendlier place for nursing mothers, I do my best to help implement a plan."
Millie spoke with Jamie Martin, General Manager at USM IMG Sports Marketing, and they set up a meeting to discuss the Lounge. Through conversations with Jamie, they realized that USM already had a room for nursing students to use throughout the week in the Cook Union building near the stadium. From there, it was a matter of opening the room during games and ensuring that mothers were aware that it was available to them. Millie pulled in Michael Marks, Public Relations Coordinator for Forrest Health, who coordinates the hospital's activities with USM. Michael, Tangela, and Millie, along with Jamie; Stephen McCay, USM Assistant Director for Operations, Union & Programs Department; Kim Davis, Patient Care Manager of Labor and Delivery; Leigh Ann Leonard, Patient Care Manager, NICU; and Jami King, USM Assistant Director, Event Services, formed a committee to bring the project together and communicate everything to the public.
Forrest General Hospital was Mississippi's first Baby-Friendly Hospital, so it should come as no surprise that they are also leading the way in terms of making their community breastfeeding-friendly. The Mothers' Lounge is part of an ongoing initiative at USM to make their games fun for the entire family. We applaud both institutions for their achievement and for supporting breastfeeding mothers!