CHEER CHAMPION OF THE WEEK: ZAATAR'S ORANGE HOUSE!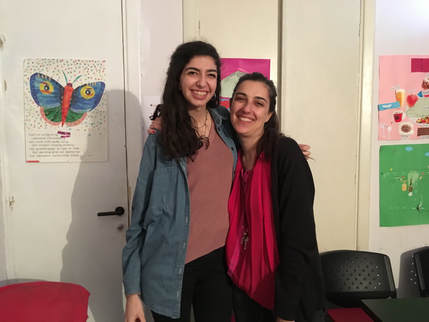 This week's CHEER Champion is an organization dedicated to equity at all levels. Orange House is a shelter in Athens, Greece for up to 20 refugees, and a day center for many more. Around 200 refugees a day visit Orange House to learn English, Greek, French, German, French, music, yoga and dance. Orange House provides free daycare for children whose parents are attending class, lunch daily for anyone who stops by, and free showers – very necessary with many refugees living in cramped accommodation with poor sanitation. Orange House also provides lawyers, social workers, psychological support, and referral services to free medical care.
Refugees who come to Orange House are from all over the world – Afghanistan, Congo, Iran, Iraq, Mali, Pakistan, Palestine, Syria to name but a few. Zaatar, the parent NGO (Non Governmental Organization) also runs a support service for LGBT refugees and a back to school program to help refugees enroll their school age children into local Greek schools.
Right now, about 62,000 refugees are stranded in Greece, many of them from war-torn nations in the middle east. Many arrive after dangerous mountain treks, or cross from Turkey in small rubber boats to the Greek islands, where they can spend many months before being relocated to the Greek mainland. Other European nations recently closed their borders to refugees, which means Greece, a nation already suffering from severe economic depression, is now dealing with an additional crisis involving hosting and managing tens of thousands fleeing from their countries.
​
Marina Liakis founded and directs Orange House, which is staffed by volunteers from around the world, many of whom are from the refugee community themselves. CHEER congratulates Orange House on their great work!