CHEER CHAMPION OF THE WEEK: MAJOR KIMBERLY ROSENBAUM!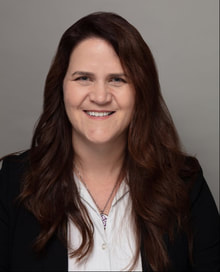 Major Kimberly ("Kim") Rosenbaum, MSN, RNC-OB, IBCLC, was CHEER Champion of the Week in 2016 for creating a unique patient education checklist at CHAMPS hospital William Beaumont Army Medical Center. This checklist ensured consistency and efficiency in meeting Baby-Friendly education requirements within 36 hours of birth, and served as the basis for the one CHAMPS uses with all its hospitals in the 2nd Phase of Baby-Friendly. In her latest position, Kim worked at Carl R. Darnall Army Medical Center, before recently retiring from the Army. She was a Perinatal Clinical Nurse Specialist whose passions included lactation, perinatal bereavement, education and mentorship.
In her latest position, Kim taught a 4-month specialty program to all the Army-registered nurses who wish to specialize in obstetrics and gynecology. Kim loved watching her nurses grow more confident and competent as they learned the latest in evidence-based care and how to interpret research on their own. She recently helped 2 students present at a national level on Anaphylactoid Syndrome in Pregnancy and Tranexamic Acid Use in Obstetrics. She also mentored students in getting their work published in professional nursing journals.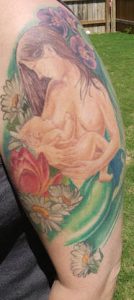 Kim recently got a beautiful tattoo of a woman lovingly breastfeeding her baby and states she was inspired to get this tattoo because she "loves how breastfeeding can be so empowering to women in this challenging role of motherhood." She is excitedly looking forward to continuing to advocate and promote the latest in evidence-based care as a civilian and, best of all, no longer wearing her hair in a bun!
​
Congratulations on your retirement, Kim, and best wishes to you!