CHEER CHAMPION OF THE WEEK: THERESA LANDAU!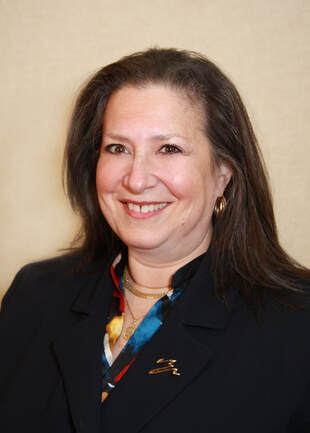 Congratulations to CHEER Champion of the Week, Theresa Landau, MS, RDN, CDN, CLC. Theresa is the Senior Associate Director of Morrisania/Gotham Health and WIC Director of the Morrisania WIC Program. She was nominated for her amazing leadership of Morrisania, especially during the recent COVID-19 outbreak in NYC, and her wonderful presentation on the CHAMPS COVID-19 Webinar: Community Support (Re)Structures during COVID-19, From New York and Boston .
Theresa joined the Morrisania WIC program over 41 years ago and she has served as the Director for 39 of those years.  She joined the WIC program as the Chief Nutritionist after earning her Master of Science in Public Health Nutrition from Columbia. "I practically grew up in WIC!" Theresa expressed. "The WIC Program has had such a positive impact on families, society and the health and well-being of our nation.  It is such an easy program to latch on to."
During the massive COVID-19 outbreak in New York, Theresa reports having to be extremely adaptable, innovative, and responsible in leading her team through the tragedy. Having received many conflicting directives from various agencies, Theresa made the decision to close all sites besides the one at the health center by the end of March and immediately implemented Tele-WIC. They also improved their virtual WIC presence to ensure accessibility to clients. "One of the blessings that arose from having to be innovative was the creation of our Virtual Baby Cafes in both English and Spanish and our daily Virtual Breastfeeding Chats," she shares.
"We learned from the NY COVID-19 pandemic that communication is fundamental to success. It is important to listen empathetically, never expect more from your staff than you're willing to give, and place emphasis on quality improvement while designing systems. I am inspired by my staff and the families we serve every day, I am a better person because of them."- Theresa Landau
Theresa considers breastfeeding to be an important part of her work. She has spearheaded many fun activities to raise awareness of the importance  of breastfeeding in NYC, including the Annual Breastfeeding Night at Yankee Stadium, which usually involves about 60 actively breastfeeding moms, wearing hot pink "The Bronx Breastfeeds" shirts among the more than 300 breastfeeding professionals, advocates and supporters attending the Yankee game together.
In the early 1980s, Theresa was the co-founder and Chair of the NYC WIC Association and chaired The WIC Association of NYS, Inc for 12 years.  Having been involved with the National WIC Association since its inception, she was honored to be elected as NWA Chair.
Baby-Friendly USA holds a special place in her heart.  As the current Chair, she is extremely proud not only of the organizational achievements, but of all the hospitals and birthing facilities who have worked indefatigably and collaboratively to earn the distinguished Baby-Friendly designation.
Through her WIC, community, and national advocacy work, she has been named "NY Daily News Hero of the Month", "Godmother of Babies" and received the National WIC Association Leadership Award and the Sloan Public Service Award, which is often referred to as the "Nobel Prize of Public Service".
Theresa loves hiking and being present in nature. She also enjoys the sunrises and sunsets by the ocean in Long Island and spending time with family.
Congratulations Theresa, thank you for being such an amazing champion for breastfeeding and maternal child health!