CHEER CHAMPION OF THE WEEK: TANEFER L. CAMARA!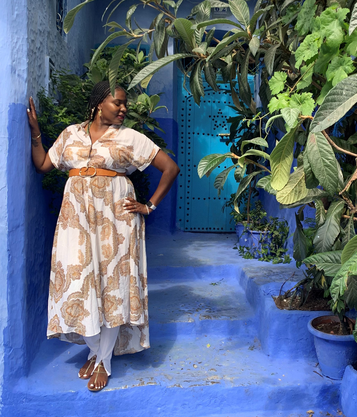 Our CHEER Champion of the Week is T'amentanefer (TaNefer) Lumukanda Camara, BS, MS-HCA, IBCLC, and Certified Doula. TaNefer is a maternal health strategist, healer, and lactation/breastfeeding expert with 13 years' experience as a doula, lactation consultant, and infant feeding specialist. She currently works as a Lactation Consultant at a safety net Baby Friendly Hospital in Oakland, CA and provides education to community and professionals on breastfeeding and lactation.
"I enjoy witnessing moms tap into their innate ability to care for and nurture their babies," she shares. "I love to see families grow and thrive."
​
TaNefer is renowned for her popular music video "Teach Me How to Breastfeed", a song that was inspired by the moms she met at WIC as a Peer Counselor. "I felt the information was vital but not written for young urban moms," she says, "people needed clear, concise information that was straight to the point yet left a memorable impression." The video not only challenged the notion of breasts as sexual objects, but also dispelled the myth that black women do not breastfeed. It was a social statement that portrayed a Black IBCLC educating families of all races and sexual orientation on breastfeeding.
TaNefer has a diverse background with experience in Qualitative Research, counseling foster youth, social work and family advocacy. In 2014, she started The Lactation Café (TLC) in collaboration with Room to Bloom, a local early education program in East Oakland. The organization provided families with a safe place to receive the support they needed to breastfeed their babies and thrive as parents. Through the support provided, the rates and duration of breastfeeding in the community increased, with many of the moms breastfeeding for over 1.5 years.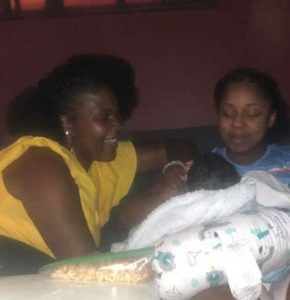 When asked what motivates her to do this work? TaNefer described how she was inspired by an article she read in 2003 about Black Midwives in the South and the alarming infant mortality and morbidity rates she discovered in her neighborhood. "At that moment, I realized the rich legacy that we as Black people had in this country," she shares. "From then on I began my journey to birth work, breastfeeding, and health education as a means to save myself and liberate my people." She was further motivated by her difficult experience with breastfeeding after the birth of her son in 2006. This experience helped her to realize that moms would need practical and hands on support to overcome the challenges.
In addition to all her accomplishments, TaNefer is a Health Connect One-Birth Equity Leader. She is also involved in cutting edge research as part of the USCF Preterm Birth Initiative and co-founding the B.L.A.C.K course, a comprehensive African-American/diaspora centered lactation educator course designed by Black Lactation specialists. In her spare time, TaNefer loves to travel! She recently visited Morocco where she learned ancient post-partum traditions for restoring health and dignity to women after birth.
Congratulations TaNefer, and thanks for the excellent work you do in providing hands on breastfeeding support to families!