CHEER CHAMPION OF THE WEEK: SUSAN SPENCER!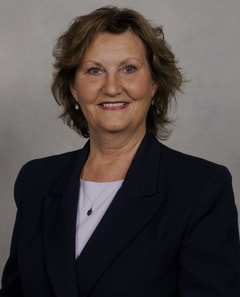 Susan Spencer, MSN, RNC, IBCLC, is Director of Women's Services and CHAMPS Team Leader at Baptist Memorial Hospital – Golden Triangle (BMH-GT) in Columbus, MS. She was nominated as CHAMPion of the Week for the great work she and her team are doing at their hospital and for her wonderful presentations on skin-to-skin at 3 of our recent conferences (September 11, 2015 in Tupelo, MS and November 11 & 12 in Jackson, MS).
Susan has practiced nursing in the obstetrical field for 4 decades, during which breastfeeding and skin-to-skin have been central to her career. Her master's thesis, The Important First Hour of Life, is about skin-to-skin care, and she has helped 2 hospitals (Mother Frances Hospital in Tyler, Texas and now BMH-GT) establish skin-to-skin as routine care following vaginal deliveries. At BMH-GT, this practice change involved everything from engaging staff, sharing evidence-based research and incorporating physician buy-in to working with marketing to create written materials and infomercials.
When asked her advice to others seeking to create change within a hospital, Susan said, "Get the facts. Engage staff and physicians. Take the idea to the community. Customer expectations make a huge difference in attitudes toward change. Gather data and share the numbers. Showcase what you do."
BMH-GT is now on their way to becoming Baby-Friendly, what Susan describes as "a dream-come-true."
Note: This post has been transferred from CHAMPSbreastfeed.org.  There were originally 9 comments.  You can view them in this document.