CHEER CHAMPION OF THE WEEK: STEPHANIE GABLE!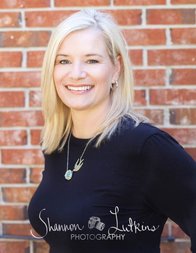 Stephanie Gable, RN, IBCLC, RLC is a private practice lactation consultant and the owner of Gulf Coast Breastfeeding Center, LLC (GCBC) in Pass Christian, Mississippi. She helps mothers with their breastfeeding questions and challenges through consultations in her office, at mothers' homes, via Skype/FaceTime, or on the phone. She also offers group and private prenatal breastfeeding classes. Stephanie works closely with local lactation professionals, and hospitals and pediatricians often refer patients to her post-discharge.
When Stephanie opened GCBC in November, 2014, it was the only freestanding breastfeeding center in MS at the time. She started it out of a desire she heard from mothers to receive post-discharge breastfeeding support in a non-hospital setting. The testimonials on GCBC's website speak to the crucial support mothers with significant breastfeeding challenges have received from Stephanie over the years.
"Each mother and baby is unique and a one-size-fits all approach often isn't what mothers need," Stephanie says. "I absolutely love to help mothers find answers to their concerns, challenges, and/or questions so that they meet, and/or exceed their breastfeeding goals. I enjoy nothing more than to have mothers leave our consultation feeling hopeful and empowered."
Stephanie has been an RN for 28 years, and 27 of those years have been in maternal/child nursing (in NICU, postpartum, newborn nursery, pediatrics, and lactation settings). She started her lactation career at Bush Naval Hospital in Twentynine Palms, California, where she was the staff IBCLC. She worked for 13 years at Memorial Hospital Gulfport (MHG) in Gulfport, MS. Stephanie shared that during her last 3 years at MHG, she trained over 200 RNs and saw the rate of exclusive breastfeeding increase from 1% to 74% from simply educating the staff on the basics of breastfeeding. She also wrote an essay that won Medela's National Prematurity Awareness Contest grand prize of $10,000, which was given to MHG's NICU for the purchase of double electric pumps, supplies and educational materials. The essay was about MS's prematurity rates and how MHG's NICU was implementing best practices to ensure their babies received breast milk whenever possible.
In addition to consulting through GCBC, Stephanie is a depot for the Mothers' Milk Bank of Mississippi and a per diem RN at CHAMPS hospital Hancock Medical Center in Bay St. Louis, MS, where she participates on their Baby-Friendly committee.
CHAMPS loves highlighting individuals and groups in the community, and Stephanie is one of those key community resources who makes a profound difference to breastfeeding mothers on Mississippi's Gulf Coast!