CHEER CHAMPION OF THE WEEK: SHELLIE EVANS!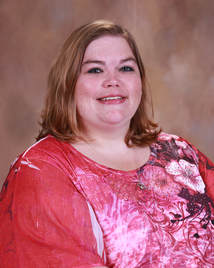 Shellie Evans, AA, BS, CLC, is the WIC Breastfeeding Program Region 3 Coordinator, the Lead Facilitator for Circle of Moms Baby Café Cluster, and Secretary for the Mississippi Breastfeeding Coalition. She was nominated as CHEER Champion of the Week for her outstanding work to promote breastfeeding and for her collaboration with several CHAMPS hospitals!
"My passion given to me by the Lord is to help moms enjoy the gift and blessing of breastfeeding," says Shellie. "I love to see moms who were either totally for breastfeeding or on the fence breastfeed to their goal and beyond! I enjoy seeing staff with a passion to help others who need a little and sometimes a lot of encouragement. I have always loved to help others, but now I am able to bridge community gaps."
Shellie, who has worked for WIC for 10.5 years, currently supervises 9 WIC Breastfeeding Peer Counselors. She supports her staff to provide direct care to patients; produces inventory reports; ensures staff have the equipment they need; and budgets the resources for her area. Shellie also does outreach with clinics, hospitals, organizations, and individuals in Southwest and Southeast Mississippi, to collaborate and convey the message that, in Shellie's words, "we are a community-wide team reaching the same goals regarding breastfeeding." Lastly, Shellie is glad to still provide direct care to patients from time to time.
As part of her work with WIC, Shellie works with several CHAMPS hospitals. She communicates with King's Daughters Medical Center (KDMC) weekly and sometimes daily to help meet their shared patients' needs and to "tag" patients who are being discharged in order to ensure their postpartum care. Shellie participated in CHAMPS site visits and a mock assessment at KDMC, where her contributions were useful and appreciated. She also collaborates with Southwest Mississippi Regional Medical Center, Merit Health Natchez, and University of Mississippi Medical Center, to serve patients together and to offer and share educational opportunities.
Shellie is Lead Facilitator at Circle of Moms Baby Café, Mississippi's first cluster Café, a Baby Café linked administratively and sharing staff between more than one location. Circle of Moms meets at KDMC, the Lincoln County Public Library in Brookhaven, and St. Andrew's Senior Center in McComb.
Shellie shares: "What I enjoy about my work at the Baby Café is seeing the moms and babies in their journey from pregnancy to nursing. I enjoy hearing their stories of struggle or celebration and how far they have come—sometimes from 2ndbaby no breastfeeding to 3rd baby still nursing at age 3! I love to get the baby 'loving' each week and the relationships formed with each mom. Hearing these moms help, encourage and empower each other definitely makes it all worth it."
In her spare time, Shellie volunteers as the Mississippi Breastfeeding Coalition Secretary, a role she has held for 2 years, and as a Youth Leader at her church.
Congratulations, Shellie, and thank you for all that you do!