CHEER CHAMPION OF THE WEEK: SHAVONDA QUINN!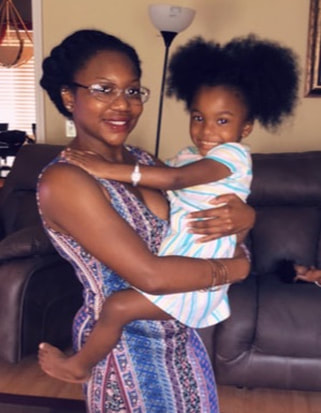 This week's CHEER Champion of the Week is Shavonda Quinn, MSc, Peer Counselor 2 for the Mississippi Department of Health's WIC program. Shavonda serves 3 counties, Clay, Chickasaw, and Webster. She was nominated for her wonderful participation at a recent CHAMPS site visit at North Mississippi Medical Center (NMMC)-West Point and for her new role at WIC.
As a Peer Counselor 2, Shavonda provides specialized breastfeeding support and assistance to WIC participants. She conducts home and hospital visits, hosts support group meetings, and issues breastfeeding devices as needed. She also collaborates with the hospitals in her area of service, and lets them know about the breastfeeding services WIC provides.
Shavonda's participation at the CHAMPS site visit at NMMC-West Point was personal and helpful. She shared about her birthing experience at another Mississippi hospital, which helped the team leaders to see their practices from the perspective of a patient. She also shared that she encourages all family members to attend all her prenatal appointments so that she can counsel them on how to best support mom and baby, an inspiring idea for prenatal education.
Like many breastfeeding advocates, Shavonda's motivation to do the work she does comes from her personal experience.
"I started researching breast milk when I was pregnant, for my own personal reasons and for my college studies," Shavonda shares. "As I learned how beneficial it was for mom and baby, I became a big advocate for breastfeeding. My baby was 4lbs and 13oz when she was born, and I breastfed her for one and a half years. I think the more families that choose breastfeeding, the healthier babies and adults we will have."
In the future, Shavonda plans to incorporate more community outreach into her work at WIC. She also hopes to get involved with the Northeast Mississippi Birthing Project, a local group of Birthing Project USA which seeks to improve maternal outcomes and reduce infant mortality through peer support and community education.
Congratulations, Shavonda, and best wishes for the important work you are doing!