CHEER CHAMPION OF THE WEEK: SHANNON RICHARDSON!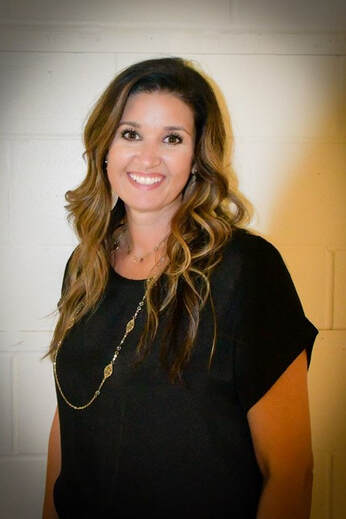 This week's CHEER Champion of the Week is Shannon Richardson, RN CLC, Obstetrics Nurse Manager and BFHI lead at Wayne General Hospital. Shannon manages the obstetrics department and is responsible for the data collection, monthly audits, staff education, policy development, and all things related to the progression of Baby-Friendly. She was nominated for her positivity and leadership in keeping her team on track with Baby-Friendly work, despite the hospital being impacted by the COVID-19 pandemic.
Shannon is passionate about BFHI because she has seen firsthand the difference that it makes in women's birthing experiences. As a mother of two daughters, aged 19 and 14, Shannon shares that her hospital experiences were very different from what she witnesses today. She states that she was unable to breastfeed her first daughter due to a lack of skin-to-skin care, breastfeeding education, or support. By the time she delivered her second child, she had finished nursing school and was determined to do so. "As a nurse delivering my second child, I knew I wanted to breastfeed, but I did not know a lot about it.  It was still difficult because I did not have anyone to talk to other than family that had breastfed. I see the experiences that women get now and I wish I would have gotten the same."
When describing her experience as BFHI lead, Shannon described that she found the charge a bit overwhelming when she first took over in 2019. She naturally had concerns about being able to keep up and to ensure the success of her team. However, she reports that with continued guidance from CHAMPS' Becky Knapp, she has become more comfortable and at ease about helping to accomplish the goal of BFHI for her hospital.
"I don't want any mother that deliver with us to ever say they didn't have the opportunity or resources to effectively breastfeed. I want all of our mothers to accomplish their breastfeeding goals" – Shannon Richardson
Shannon really enjoys seeing the mother and families' reaction when they see and hold their newborn for the first time. "Even now as manager I want to be present for the deliveries. Not only to help out if needed, but also because seeing the looks on their faces gives me a feeling of accomplishment and makes the difficulties faced in the development of the process worthwhile," she shared. Though, COVID has necessitated that she focuses on staying updated with the constantly changing recommendations, writing policy, and educating staff on the evolving policies, Shannon still works hard to prioritize her BFHI work.
Outside of work, Shannon stays busy with her two daughters, whom she is very proud of. The older one is starting her sophomore year of college on a volleyball scholarship, while the other will be starting her freshman year at high school as a Varsity volleyball team player.
Congratulations Shannon, thank you for always being so positive in your role even during a pandemic!