CHEER CHAMPION OF THE WEEK: SHAISTA KARIMI!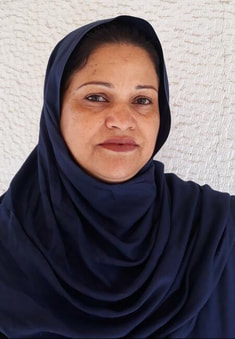 This week's CHEER Champion of the Week is CHEER International's interpreter and peer breastfeeding counselor, Shaista Karimi, who works with the CHEER team in Athens, Greece.
Shaista is originally from Afghanistan, and is a trained physiotherapist. She arrived in Greece nearly three years ago with her husband and four children, after trekking over the mountains through Iran and Turkey to seek refuge from the conflict, in Greece. As CHEER International's Farsi Dari interpreter and breastfeeding counselor, Shaista communicates with the women, children and families living in refugee camps and shelters where CHEER provides lactation and nutrition consulting and support group sessions. She is particularly skilled at counseling women who have questions and doubts about breastfeeding in a different environment and culture from their own.
"I love what I do, and the women I meet have so many questions. I answer and help them ease their doubts as much as I possibly can. As a mother, I understand their fears of having a baby in a different country," Shaista says.
What motivates her to continue with the work that she does are her four children.
"I want the best for my children, as all parents do," Shaista shares. "I believe that when given the opportunity and information, all mothers will always do what is best for their child."
As a peer counselor, Shaista is the main facilitator for CHEER International's work at the Provocant La Pau's shelter in Athens.
​
Congratulations Shaista, and keep up the good work!