CHEER CHAMPION OF THE WEEK: SANNIE SNELL!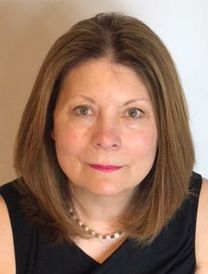 Sannie ("Sandy") Snell, MSW, MPH, President of Women and Children's Health Initiatives, works as an independent consultant on maternal and child health issues. She is currently Project Director of Right! from the Start, a project based in the Mississippi Delta and funded by the W.K. Kellogg Foundation through the Community Foundation of Northwest Mississippi. This project's goal is to increase the breastfeeding rates for low, very low and extremely low birth weight babies utilizing a collaborative, multi-agency approach. The project includes a research component and provides care coordination and psychosocial support for the mother and baby until the baby reaches 2 years of age.
"Mississippi has the highest infant mortality rate and the highest number of premature babies born in the nation," says Sannie. "Preterm birth is the leading cause of developmental problems and infant mortality. Research suggests that preterm birth is likely caused by a number of factors including genetic, socioeconomic and environmental, and although all racial and ethnic groups have poor birth outcomes, there is a racial and economic disparity of babies born premature."
Sannie says Right! from the Start seeks to address these disparities by not only working directly with mothers and babies and researching that work's outcomes, but also by educating healthcare and social service practitioners, providing recommendations to improve services, and bringing together diverse stakeholders and engaging them in knowledge building and problem solving.
A Mississippi native, Sannie left the state to further her education and professional experience, but returned 7 years ago with a desire to make a difference in her home state. She has 30 years of public and private healthcare experience. Most recently, she worked as Vice President of Communications and Marketing at Regional One Health in Memphis, Tennessee, and as a consultant for a health management company that provides care coordination services for pregnant women and NICU graduates.
Sannie is grateful for the support she receives from the Community Foundation of Northwest Mississippi, the funding from the Kellogg Foundation, and for her partners in Mississippi: The Center for Population Studies at the University of Mississippi, the Newborn Intensive Care Unit at the University of Mississippi Medical Center, Aaron E. Henry Health Services Center, Inc., Delta Health Center, Inc., The Mississippi State Department of Health, and Healthy Start.
Sannie says, "I love this work and appreciate the opportunity to work with great people to try to make a difference for our most vulnerable babies and families in Mississippi. It is a true blessing!"
Congratulations, Sannie! Keep up the good work!