CHEER CHAMPION OF THE WEEK: ROBIN E. WINEBAR!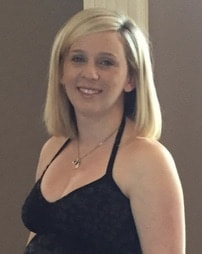 Congratulations to Robin E. Winebar, RN, MSN, CNL, Performance Improvement Coordinator for Women's Service System at Ochsner Health System! Four of Ochsner Health System's Louisiana hospitals are currently on the Baby-Friendly Hospital Initiative (BFHI) pathway: Ochsner Baptist, Ochsner Medical Center-Kenner, Ochsner St. Anne Hospital, and Ochsner Medical Center-West Bank. Robin was nominated as CHAMPion of the Week for her role in helping these hospitals along the pathway, specifically by tracking data at each facility, observing and reporting trends, helping to start processes for audits, and creating quality improvement projects to improve data.
"I am very excited to have joined Ochsner in this journey of becoming Baby Friendly! This designation will benefit all Ochsner facilities in allowing evidence-based practices of breastfeeding to become a standard of care for all our patients," says Robin.
One of Robin's innovative quality improvement projects is the BFHI audit book she created to help guide staff through the gray areas of BFHI audits and to help them properly obtain data from these audits. This book helps staff to understand the relevance of audits, how to properly audit patients, how to turn patient answers into data, and how to report data. "Creating a BFHI audit book has allowed staff to effectively interview patients," shares Robin. "Since patient answers are more clear and concrete, we are able to obtain good data to reflect on and eventually improve."
Robin also created tally sheets and chart review papers to decrease paperwork and increase organization when interviewing patients. She trained staff to report the data which, she says, "is an essential component of the improvement process [because] they are able to see trends in data from patient interviews and start creating ideas on improving those areas that need work."
BFHI is only one of many quality initiatives Robin is currently working on for the 5 inpatient maternity service areas and the 11 outpatient clinics within her scope. Robin also has 5 years of Labor & Delivery, Mother/Baby nursing experience, and she has worked in 2 other non-Ochsner facilities who were on their journey to Baby Friendly.
CHAMPS asked Robin what personally motivates her support changes as they relate to breastfeeding. She shared: "I have breastfed both my children and have helped hundreds of women to breastfeed their babies. I truly believe in the many benefits to mother and baby supported in literature. We still have room to grow regarding maternity leave and supporting our breastfeeding mothers at work. I hope as breastfeeding becomes a norm in our society, these hurdles will become less of an issue."