CHEER CHAMPION OF THE WEEK: RENE SIMPSON!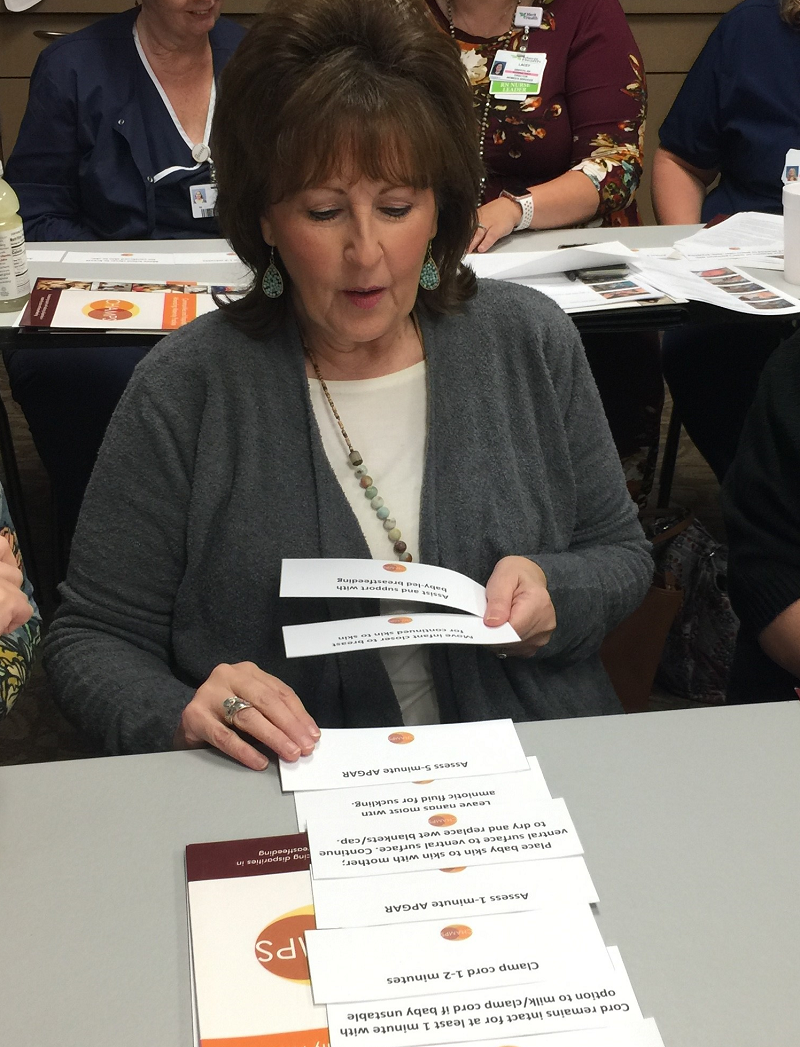 Rene Simpson, BSN, IBCLC, Lactation Coordinator and CHAMPS Team Lead at Merit Health Woman's Hospital in Flowood, Mississippi, is this week's CHAMPion of the Week. She also serves on the United States Lactation Consultant Association Task Force for Mentoring IBCLCs. We would like to recognize Rene for her excellent leadership of Woman's Baby-Friendly taskforce! Woman's entered the Baby-Friendly pathway 1 year ago in January 2016, and recently entered the Dissemination phase.
Rene shares, "When I took over this position [of Baby-Friendly Lead] 2 years ago, I was a new IBCLC and vaguely familiar with the Baby-Friendly Hospital Initiative. This has been a large learning curve for sure!"
Rene says she can hardly believe the changes she has seen in the past year. These changes include: an improved level of care for breastfeeding moms; more confident nurses who are "now excited to educate and help initiate breastfeeding"; mothers and babies rooming-in together; a former transition nursery transformed into a circumcision and treatment room; and mothers and babies transported together to the post-partum unit. "Pacifiers and formula bags," Rene says, "are a thing of the past."
Of course, all these positive changes have come with their challenges. Educating and encouraging moms to room-in with their babies, says Rene, has been their biggest challenge, especially for mothers who have delivered at Woman's before and expect their babies to go to the nursery. Rene shares, "We often hear, 'Just bring him back when he's hungry.' Teaching feeding cues and coping techniques is a large part of our day and night!"
In addition to leading the Baby-Friendly taskforce and seeing inpatient moms, Rene also sees outpatient moms in Woman's Lactation Clinic by appointment or whenever a mom calls in distress. Rene loves her job and says it "has absolutely been [her] most rewarding position in 32 years of nursing." It makes her day to hear a mom say, "Thank you for helping me, I think I can do this!" She describes her biggest accomplishment as helping her own daughter achieve her goal of 1 year of breastfeeding.
Rene would like to encourage other hospitals seeking to become Baby-Friendly to "stay positive and focused. Having deadlines and adhering to them is extremely helpful."
Congratulations, Rene! Keep up the good work!
Note: This post has been transferred from CHAMPSbreastfeed.org.  There was originally 1 comment.  You can view it in this document.