CHEER CHAMPION OF THE WEEK: PROJECT ELEA!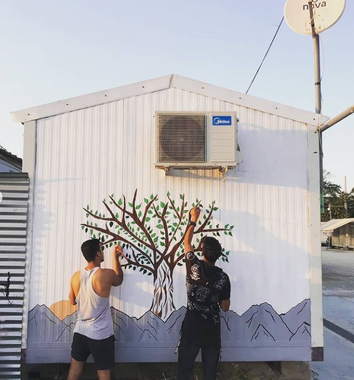 Project Elea is a global network of volunteers who work collaboratively with the residents of Eleonas Refugee Camp in Athens to improve living standards and community well-being. The project stands out for their emphasis on creative engagement of both children and adults, in addition to providing basic services like food and clothing distribution.
Project Elea is named after the Greek word for 'Olive Tree' which represents peace, honor, strong roots, long duration, and is an integral part of Greek culture. True to their name, the organization seeks to bring about peace, stability, and togetherness in Eleonas Camp by making the residents' time there more pleasant, positive, and productive. They also aim to empower refugees to "begin rebuilding their lives and their families on solid foundation, with hope and inspiration for the future."
Although Project Elea's work focuses largely on education and community building, they have been  unable to continue the usual classes, indoor activities, community events and gatherings since the onset of COVID-19. "During this time, we have adapted our services to the situation," shares Emily Wilson, Project Elea Coordination Team Member. "Around the time COVID started, Eleonas welcomed many more refugees from the islands which has put a strain on the already limited resources." Project Elea is now managing the distribution of non-food items such as hygiene items, masks, sanitizers, clothes, shoes and winterization supplies to accommodate the needs of the 2800 people at the camp. "Our organization is collaborating with Refugees4refugees, another NGO, to ensure that the vulnerable populations are being protected from the winter weather conditions. We have adapted our program from an education/integration focused project to emergency response and distribution," Emily states.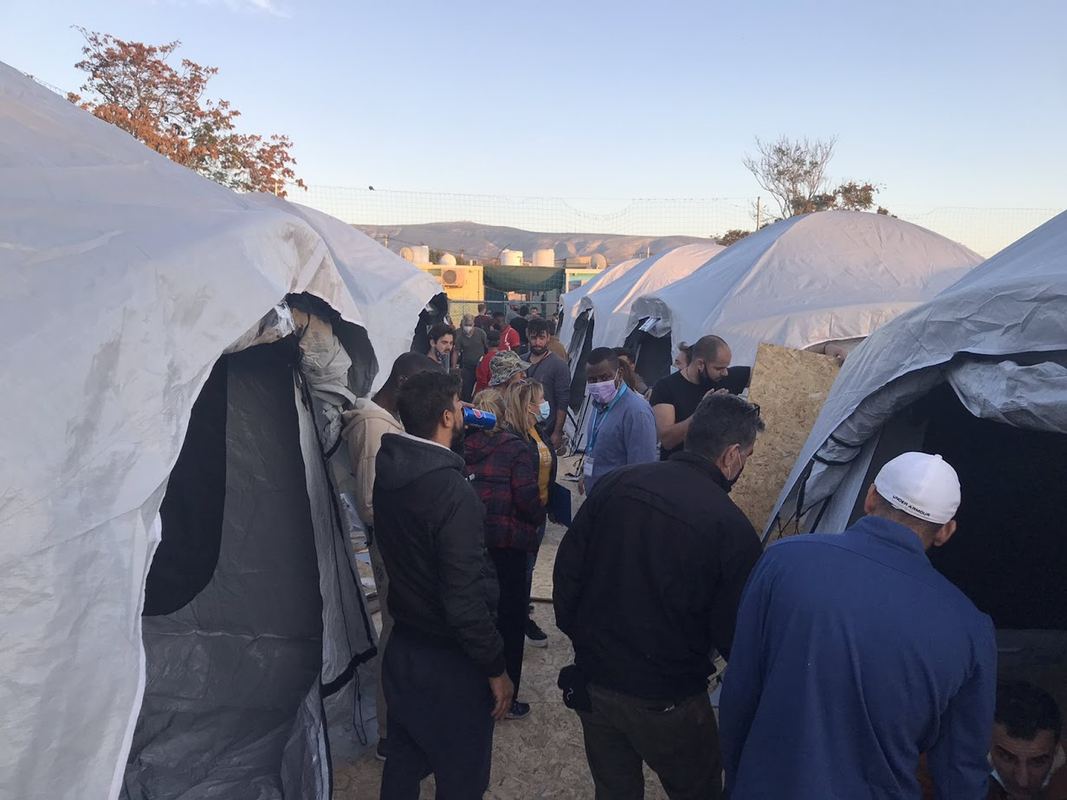 Project Elea and CHEERing (our international arm) have a close collaboration working together in Eleonas camp. CHEERing helps Project Elea with distribution of foods and supplies to residents, while they refer infants to CHEERing's Grow Clinic for infant weights and measurements. Both teams also share interpreters and the volunteers and staff are always ready to work together for the betterment of camp living conditions.
​Congratulations Project Elea, we applaud your flexibility and determination to respond to the specific needs and interests of Eleonas camp residents before and during the COVID-19 pandemic!