CHEER CHAMPION OF THE WEEK: PORTIA L. WILLIAMS!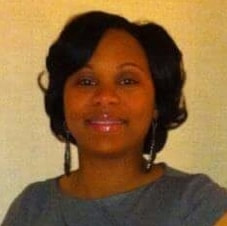 Portia L. Williams, RN, BSN, IBCLC, RLC, CCHC, is a nurse and lactation consultant at Touro Infirmary in New Orleans, Louisiana. She was nominated as CHAMPion of the Week for her enthusiastic support of breastfeeding and valuable contributions to presentations at two of our recent CHAMPS conferences.
Portia's motivation to promote breastfeeding is twofold—professional and personal. As a health care professional, she understands the importance of breast milk and its role in disease prevention, health and wellness. And as a mother of a premature infant, she has "seen firsthand the benefits of providing only breast milk." She also tandem nursed her two sons, which she describes as a "wonderful and unique experience."
Portia has promoted breastfeeding in various settings. For example, after a negative experience at a child care center when the owner asked her to leave because she was breastfeeding her infant, she worked with the Greater New Orleans Breastfeeding Coalition (her affiliation at the time) to initiate, with the help of an MPH intern, the "Breastfeeding Friendly" Child Care Centers program. The first child center designated "Breastfeeding Friendly" was Garden of Eden in Laplace, LA. Portia and the intern educated the staff on how to support a breastfeeding mom and on proper milk handling and storage; a designated place for employees to pump was also provided. Currently, Portia is helping Touro Infirmary achieve Baby-Friendly status. Her career goals are to increase the number of African-American lactation consultants and to start a mentoring program for potential African-American lactation consultants in the metro New Orleans area.
Note: This post has been transferred from CHAMPSbreastfeed.org.  There were originally 2 comments.  You can view them in this document.