CHEER CHAMPION OF THE WEEK: PENELOPE SATCHER!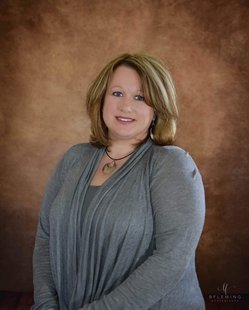 Penelope "Penne" Satcher, RN is NICU Nurse and CHAMPS Team Lead at Merit Health Wesley (MHW) in Hattiesburg, Mississippi. She has been a NICU nurse for 24 years, and 21 out of those 24 years have been at MHW. Thanks to Penne's outstanding leadership and the dedicated Baby-Friendly committee, MHW recently moved into the Designation phase of the 4-D pathway!
Penne was especially skilled at leading her team through the Baby-Friendly audit tools of the Dissemination phase, tools which help hospitals track their progress through the 4-D pathway and ensure that standards are being maintained. When CHAMPS asked Penne what advice she has for other hospitals in the Dissemination phase, she offered these ideas: "Consistent communication with the staff is a must for success. I created a 'Baby-Friendly Quick Reference Toolkit' (notebook) for each unit. Each toolkit contains the same information. This is an easy way to keep all updates together and is also easy access for the staff. The toolkit makes it easy to provide specific feedback to the staff."
Penne shares that MHW has been a leader in LDRP (labor, delivery, recovery, postpartum) since 1995 when they started promoting a family-centered care atmosphere and rooming-in. In addition, Administration at MHW has been very supportive of Women's Services throughout their Baby-Friendly journey. Nonetheless, Penne says there was room for improvement, and the Baby-Friendly audit tools helped reveal areas to focus on.
Penne and staff worked on those areas, and the changes are now reality. The recent improvements at MHW include: changes to newborn charting to make it easier; one-on-one education with nurses regarding charting; all routine nursing assessments, including discharge procedures, being completed in mom's room; bi-monthly maternal education classes regarding breastfeeding; and skin-to-skin as the norm after vaginal and cesarean deliveries.
In addition to NICU Nurse and Baby-Friendly Coordinator, Penne is also a member of AWHONN, a fundraiser for March of Dimes, the Administrator for MHW's Vermont Oxford Network, and one of the Clinical Managers for MHW's charting system, GE Centricity. She has been a Lead S.T.A.B.L.E. Instructor since 2015 and is currently working on her IBCLC certification.
Congratulations, Penne, and thank you for all your work to support breastfeeding and maternal/child health!