CHEER CHAMPION OF THE WEEK: PAPY KUYOWA NDOTONI!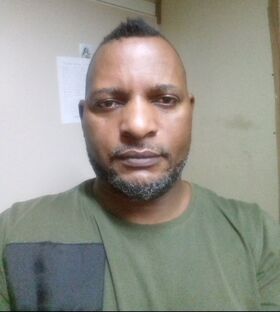 This week's CHAMPion is Papy Kuyowa Ndotoni. Papy is Congolese and lives in Athens, Greece. Papy, the father of a breastfed baby, and husband of a CHEERing peer counselor in Athens, has consistently helped the CHEERing team, as a French translator, educator, and general supporter. His cheerfulness, support, and willingness to help out CHEERing with a wide range of tasks, is why we are celebrating him as CHAMPion of the week.
CHEERing (CHEER International Group) is CHEER's partner organization in Athens, Greece, and works primarily to support breastfeeding women in refugee camps and shelters.
Papy said, "I've been integrated into the CHEERing team of Greece for a year now, and l'm proud of the little knowledge that l bring to CHEERing. I do my best to contribute to help the babies and CHEERing, on the face of this earth, wherever women and their children can benefit from CHEERing's help."
We salute Papy's spirit and thank him for his invaluable support!