CHEER CHAMPION OF THE WEEK: PANAYIOULA MEXI BOURNA!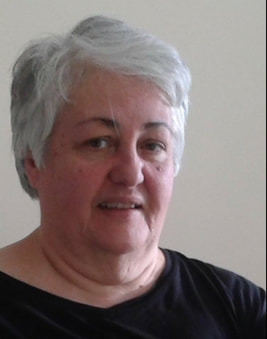 This week's CHEER Champion of the Week is Panayioula ("Yioula") Mexi Bourna, IBCLC, MD, President of the Galaxias Association of International Certified Breastfeeding Consultants; member of the Breastfeeding Commission in the Greek Ministry of Health; Pediatrician; Neonatologist; and the Director of the neonatal unit at the University General Hospital Attikon in Athens, Greece. Yioula was nominated for her work in pioneering the development of the Baby-Friendly Hospital Initiative (BFHI) in Greece
"As stressful as it is to work in the neonatal unit, one of the most rewarding things is to see babies with many difficulties overcome their problems," Yioula says. "But also, it is very enjoyable, and even relaxing, to do face-to-face consultations with new mothers for breastfeeding advice. It feels very natural to speak personally to women about how to feed, and it's amazing to watch them grow more confident."
In addition to her work at the hospital, Yioula has always been very involved in pushing policies to promote breastfeeding practices in Greece on an institutional level. Since there was no precedent for Baby-Friendly standards for Greek hospitals, Yioula was part of a committee that organized to write the guidelines for Baby-Friendly designation in Greece. Her membership in the Ministry of Health's Breastfeeding Commission offers her the opportunity to also travel internationally and become aware of other policies.
"When I first started my career, there was nothing officially defined as 'Baby-Friendly,' or any policy supporting it," Yioula shares. "But now, after all these years, there are four officially designated Baby-Friendly hospitals in Greece. By next year, there will be six."
To keep the momentum of this going, Yioula organizes annual seminars and programs through the Galaxias Association, where peers present information and research, and collaborate to advance the BFHI in Greece. The efforts of doing this pioneering work should pay off and self-sustain as the new generation of Greek healthcare professionals and students gain access to knowledge and research that was not available for decades.
Congratulations, Yioula, and thank you for all that you do!