CHEER CHAMPION OF THE WEEK: OLIVIA KRAL PERRY!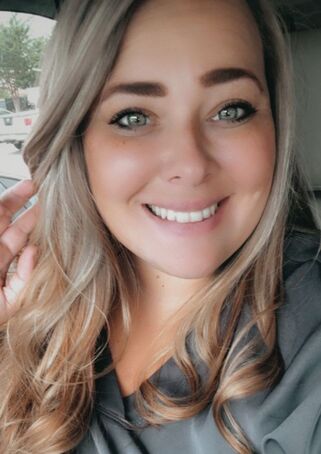 Olivia Kral Perry, CLC, is a Mississippi WIC Breastfeeding Peer Counselor and mom of two. She was nominated by her team member at MS WIC who described her as having "true passion for the incomparable value of breastmilk, and a compassionate heart towards serving mommas and meeting their needs, where they are."
In her role as Breastfeeding Peer Counselor III, Olivia provides moms with breastfeeding information and support throughout their pregnancy and postpartum. She also runs a lactation page on Facebook where she answers lactation questions and provides help to moms around the world. "I offer to help moms who are not on WIC through Facebook because the more babies we can get breastfed, the better our public health would be. I am trying to help as many moms as possible to breastfeed successfully" – Olivia Kral Perry
Olivia enjoys being able to offer moms new breastfeeding information and being able to help moms who are the first in their family to breastfeed to have a successful breastfeeding journey, so they can share that experience with their family members. When asked what motivates her work, Olivia shared that she is motivated by her experience breastfeeding both of her children. "I am the biggest advocate for breastfeeding babies in the NICU because both of mine were born preterm. I struggled to keep supply up with my first born and he had a lot of issues on formula. So, with my second child I was determined to keep my supply up and I ended up breastfeeding her for 18 months. She is now the healthier of my two kids. I am very passionate about helping NICU moms to keep up their breast milk supply and successfully breastfeed their babies."
Congratulations Olivia, thank you for your passionate and compassionate service to breastfeeding moms in the Mississippi Delta!