CHEER CHAMPION OF THE WEEK: NIKKI HANNON!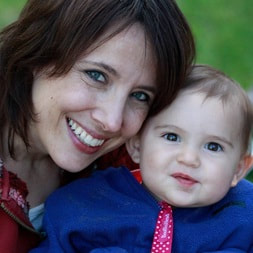 CHAMPS congratulates our newest team member, Julia "Nikki" Hannon, M.Ed., for the incredible work she is doing to support breastfeeding within the Browning Public Schools (BPS) in Montana! Nikki will be joining our AI/AN CHAMPS project as a consultant, specifically working on drug prevention and breastfeeding in the Blackfeet community. She brings a wealth of experience in education, counseling and advocacy!
Nikki is the Student Support Coordinator for BPS' Alternative Education Department and a descendent of Blackfeet and Little Shell tribes. She serves as a school counselor for Native American students at risk of dropping out of high school, and works to support pregnant and parenting teen students to pursue their education. Nikki says, "I am truly inspired by the young mothers who wish to breastfeed their children and I strive to create an environment which supports their decision."
Nikki is currently advocating for a "Breastfeeding in the Workplace" policy, which she has submitted to the BPS Board of Trustees. It consists of baseline expectations required by Montana law for school districts to encourage and accommodate breastfeeding employees. This policy would lay the foundation for future protections of lactating students in BPS' district, and could potentially result in 14 lactation rooms (1 in each building across the district) for lactating employees and students.
Nikki is also developing a local student policy to support lactating young mothers in school. This policy will mirror the employee policy with the addition of allowing students the opportunity to complete work missed due to the need to breastfeed and/or pump. Nikki shares: "The next step is to create a campaign to promote breastfeeding in Blackfeet country and to share this message across Montana's other reservations and tribal communities. We would ultimately like to see tribal resolutions and state laws adopted to support our pregnant and parenting teen population in their decision to breastfeed."
Nikki's personal motivation to support young breastfeeding mothers began with her challenging journey to stay in graduate school while pumping for her premature daughter. She has also raised 3 young children while working at BPS, her experiences and learning often happening alongside her students. "There were several years there where my students and I would take turns using my office as a lactation room; it was just as encouraging to me as it was to them to have a safe and welcoming place that reinforced the decision to breastfeed," shares Nikki.
Nikki would like to thank Kirsten Krane, AI/AN CHAMPS Project Manager, for encouraging her to follow this path and introducing her to CHAMPS. Welcome, Nikki, we are excited to have you join our team!